Sustainable Energy in Lower-Income Neighborhoods: A Daunting Coverage Challenge This Broker Aced
How Ten Eyck Group's Greg Barcomb helped a triple-bottom-line climate technology company secure a triple win in New York City.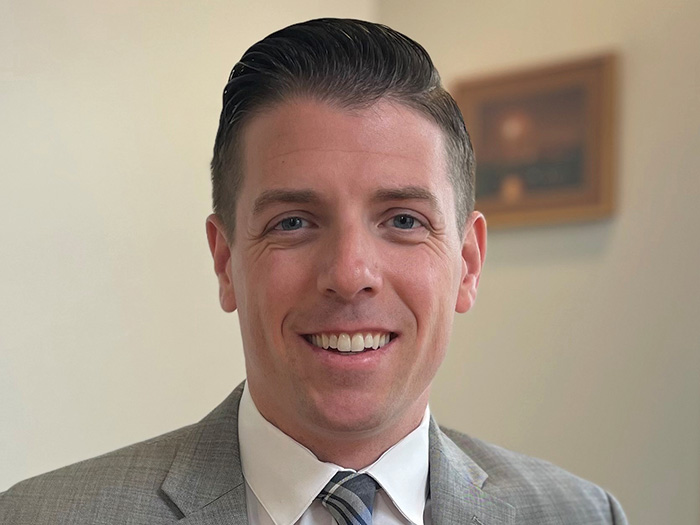 Fossil fuels still account for 60% of the U.S.'s energy production, and replacing them with renewable sources may be the foremost environmental project of the century. Much of this transition will play out at the level of power plants — but what about older buildings that run on oil and natural gas? The aging structures most in need of electrification often cluster in the communities that can least afford it.
One of the most efficient ways to convert older buildings to electric HVAC is by installing heat pumps that transmit warmth between indoors and out — not unlike a refrigerator. While lowered energy bills mean that heat pumps can pay for themselves in a matter of months, there's still the question of who will front the cost of installation.
An Opportunity for the Ages
Donnel Baird founded BlocPower in 2014 with the goal of electrifying buildings in low-income neighborhoods. Because upfront costs can deter property owners, BlocPower also offers financing: Once a building is electrified, heating costs go down, building owners save money, investors are reimbursed, and we all enjoy cleaner air.
Even better, BlocPower represents an opportunity to bring jobs and paid training to lower-income neighborhoods. It was this that drew the attention of the New York City Mayor's Office of Criminal Justice. In 2021, with a grant from the mayor's office, BlocPower initiated a massive workforce development program, using its work sites as a milieu for skills training, with the ultimate goal of reducing gun violence. Ten Eyck Group's Greg Barcomb was on a family vacation when he got the call that BlocPower would require a new endorsement — and fast.
"Just to be clear why Greg was amazing on this, it's because this was an emergency contract," said Keith Kinch, BlocPower cofounder and general manager. "It was a June day when they told Donnel and I, 'We want you to run this program for a year' … We were working with Greg and Ten Eyck Group already, and we were like, 'Hey guys, this is very last-minute, but to be able to access this contract, we need an extra $2 million in insurance that covers the LLC, covers our nonprofit, covers the workers, meets the city's requirements. Can we get this done before July 4th weekend?' "
Added to the compressed timeline was the fact that BlocPower was not yet a decade old. "It was a very rapidly growing startup that didn't necessarily have the policy loss-run history, the procedures, the staffing," Barcomb said. "They didn't have all of these foundational risk control elements in place that underwriters are looking for."
Complicating matters further, New York law and the program's focus on individuals at risk of gun violence meant trainee background checks were out of the question. "When we look at hiring, [insurers] want to see those controls," Barcomb explained. "What are you doing, from screening, background checks and checking the National Driver Registry? What risk mitigation techniques are you using to lower your exposure associated with hiring these employees? We didn't have any of that."
Finding a Way Forward
Fortunately, BlocPower's corporate structure offered some assistance. The organization is divided into two legally separate entities: the for-profit side that carries out the business of converting old buildings to electric HVAC, and the nonprofit side that operates workforce training programs like this one.
"Greg put an insurance program together for us based on us being a developer," said Cullen Kasunic, project finance officer at BlocPower. "How much does our liability shift by having these employees at one entity versus another?"
From there, it was a case of reporting what trainees would be doing in as much detail as possible, giving insurers a clear picture of the risks involved.
"Would people be driving cars?" Kasunic continued. "What type of tools would they be using? Would they be working on our jobsites or other people's jobsites? City jobsites? Each of these has implications for what we needed to insure."
"We were able to endorse the current BlocPower policies with a lot of communication with the underwriters to understand what exactly this exposure was," said Barcomb, his efforts earning him a 2023 Renewable Energy Power Broker® award.
His agency also threw the weight of its own reputation behind the project. "[Insurers] knew the Ten Eyck Group, and [the fact that] we were helping BlocPower go through this process helped in that comfort level with the carriers," Barcomb said. "They weren't out there doing this on their own — they had good risk advisement, they had good insurance experience representing them."
Other backers also lined up to show support: "We had the City of New York send a letter to the insurers explaining the program," Kinch said. Goldman Sachs Urban Investment Group — a lead BlocPower investor — also thoroughly vetted the project. "If Goldman was able to vouch for us, and the City," Kinch said, "that also alleviated some concerns for the insurance folks as well."
Backed by Believers
In fact, the NYC Mayor's Office has already expanded BlocPower's grants into the middle of 2024, and Kinch is optimistic they will be extended still further. "We're in month 18 of the program, and we've engaged 3,000 New York City residents around training," Kinch said. "As of today, we were able to get full-time hires for 450 of those folks."
Gun violence has also dropped in the neighborhoods where the program operates. "Anyone can claim indirect correlations," Kinch said, "but you and I both know, if we're working nine to five, we're not available to commit a crime or for a crime to be committed against us." Other cities are also eyeing the program, looking to replicate its success.
"It's the greatest thing I've done in my professional life," Kinch mused. "More than ever, I'm thankful for people who worked with Donnel and I … when we were still trying to figure it out, or it was hard to buy in. I think about the insurance folks … I would not forget the folks who were with us early on." &
David Agnew is an associate editor at
Risk & Insurance
®. He can be reached at
[email protected]
.