Risk Strategies Broker John Shaw Recognized as a 2023 Employee Benefits Power Broker
John Shaw, Senior Director, Risk Strategies
Successful brokers are creative people by nature. They find creative solutions to emerging problems every day, sometimes even before the first cup of coffee has cooled.
John Shaw's creativity was a central theme underscored by his clients' comments and the methods he has used to secure wins over the past year.
One of his clients was struggling with an outdated disability program as part of its benefits package. The underutilized program suffered from a lack of meaningful coverage options for the employees at the firm, so most individuals chose the least expensive option over the most beneficial one.
After analyzing the program, Shaw worked with the client to reshape the disability program by consolidating and increasing coverage levels, creating automatic enrollment for the first LTD tier and adding an additional supplemental tier of coverage for the highest earners at the firm.
The result was more than 15% participation from the eligible group, greater employee understanding of their benefits, and a satisfied client. "We got to a place I never thought we'd get to around this program, given competing priorities within the firm, and we did so in a relatively short period of time," the client said.
In deciding to focus his business on non-medical employee benefits like life, disability and business travel accident coverage, Shaw took a risk by offering this creative niche.
2023 Employee Benefits Power Broker Winners and Finalists 
---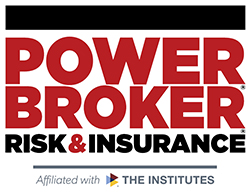 What is a Power Broker? 
A Risk & Insurance Power Broker® is an individual who stands out among their peers for the exceptional client work they have delivered over the past year. While brokers play many key roles in the insurance industry and risk profession, a Power Broker® award recognizes problem solving, customer service and industry knowledge. 
Our goal is to broadly recognize and promote outstanding risk management and customer service among the brokerage community. 
Who selects the winners? 
Power Brokers are selected by risk managers based on the strength of the testimonials they provide to a team of 15 Risk & Insurance editors and writers.