McGriff, Seibels & Williams Broker Todd Burack Recognized as a 2020 Renewable Energy Power Broker
Todd Burack, Account Executive, AVP, McGriff, Seibels & Williams
Todd Burack earned his laurels for taking one client under his wing and helping another client's wind project take flight.
In early 2019, Burack was asked to place operational all-risk property coverage for a 160-megawatt wind farm on the U.S. Gulf Coast that had a "tumultuous construction." Weather had delayed and complicated construction and led the backers of the project to insist upon extremely high catastrophe coverage. The further complication was a tailored quota share arrangement involving multiple mainstays.
At first, the intersection between the demands of the developers and the realities of the market appeared to be the null set. Coverage was available, but pricing at a sustainable level for wind power was a challenge.
In the end, Burack was able to place a highly diversified program that not only satisfied the needs of the people writing the checks but also served as a model for similar developments in the area.
It also provided impetus for the developers to realize they would do well to involve risk management earlier in the project life cycle.
"I am new to corporate insurance, assuming these responsibilities when a peer retired," said a treasury official at one client company.
"Todd has been invaluable in helping me get up to speed and learning this new area of responsibility. He was endlessly patient and never made me feel foolish for some questions."
2020 Renewable Energy Power Broker Winners and Finalists
---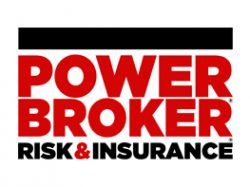 What is a Power Broker?
A Risk & Insurance Power Broker® is an individual who stands out among their peers for the exceptional client work they delivered over the past year. While brokers play many key roles in the insurance industry and risk profession, a Power Broker® award recognizes problem solving, customer service and industry knowledge.
Our goal is to broadly recognize and promote outstanding risk management and customer service among the brokerage community.
Who selects the winners?
Power Brokers are selected by risk managers based on the strength of the testimonials they provide to a team of 15 Risk & Insurance editors and writers.