Marsh Broker Sandra McFarland Recognized as a 2022 Public Sector Power Broker
Sandra McFarland, Senior Vice President, Marsh
Approachable, encouraging, realistic but determined. All words used to describe broker Sandra McFarland.
"She won't take no for an answer. She keeps going until we get what we need," said client Rita Murphy, assistant risk manager, Town of Gilbert, Ariz.
In July, McFarland was tasked with putting together professional liability and GL for the Minnesota State Fair. She was the Marsh point person working with the wholesaler and carrier to get everything completed by August 1.
"Sandra knew the right questions to ask to get us covered," said Jackie Ferguson, underwriting – risk management, State of Minnesota.
And she did this all in a short time frame, a feat Ferguson more than appreciates because, "as someone who used to be on the broker side, I know it always doesn't work that way. But Sandra jumped into action for us."
What made this more difficult was the heightened police environment and social justice issue.
"Minnesota, especially the Minneapolis/St. Paul area, have become a public focal point," Ferguson explained. For McFarland to work with a number of governmental entities to procure the right coverage took time and effort.
Bruce Hori, city risk management director, City of Seattle, added that McFarland is "encouraging and realistic in terms of what our expectations should be" when going to market.
For Seattle, McFarland helped the city navigate a historically challenging market: "She left no stone unturned; she was creative in that she went to other markets not in the public entity realm" to find solutions, said Hori.
2022 Public Sector Power Broker Winners and Finalists
---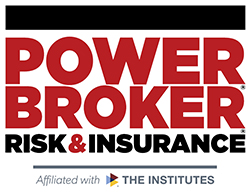 What is a Power Broker?
A Risk & Insurance Power Broker® is an individual who stands out among their peers for the exceptional client work they delivered over the past year. While brokers play many key roles in the insurance industry and risk profession, a Power Broker® award recognizes problem solving, customer service and industry knowledge.
Our goal is to broadly recognize and promote outstanding risk management and customer service among the brokerage community.
Who selects the winners?
Power Brokers are selected by risk managers based on the strength of the testimonials they provide to a team of 15 Risk & Insurance editors and writers.