Gallagher Broker John Marchisi Recognized as a 2022 M&A Power Broker
John Marchisi, CCIC, MLIS, GRCP, National Director – SPAC Segment, Gallagher
John Marchisi's client service philosophy in the work he does with SPAC D&O coverage, centers around being an advisor to his clients.
He makes himself available to the clients and board of directors members he works with, while providing strategies and purchasing thesis around program options, limits and design.
According to Marat Rosenberg, president and director at Netfin Acquisition Corporation, "simply put, John Marchisi, helped us get last minute coverage for D&O when no other broker could. He stepped into a problem created by another reputable firm and single handedly solved it."
Rosenberg stressed that Marchisi's knowledge and his Wall Street background was a complete "game changer," as Marchisi can see the entire scope of the playing field for his customers, beyond any regular insurance broker.
Marchisi continues to evolve his skillset to meet the ongoing challenges facing the SPAC vehicle. Recently, he obtained the Chubb – Carnegie Mellon CCIC Cyber Cope Certification in 2020, with the goal of expanding his knowledge of cyber risk in order to find solutions for the cyber risk he recognize as posing a threat to SPACs.
"John's dedication is off the charts," said Patrick Huvane, vice president finance and accounting at LGL Systems Acquisition Corp. "He was able to take very complex situations and help us understand them and relay the information internally for effective decision making."
2022 M&A Power Broker Winners and Finalists
---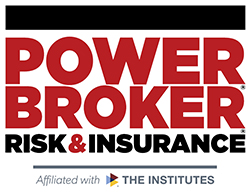 What is a Power Broker?
A Risk & Insurance Power Broker® is an individual who stands out among their peers for the exceptional client work they delivered over the past year. While brokers play many key roles in the insurance industry and risk profession, a Power Broker® award recognizes problem solving, customer service and industry knowledge.
Our goal is to broadly recognize and promote outstanding risk management and customer service among the brokerage community.
Who selects the winners?
Power Brokers are selected by risk managers based on the strength of the testimonials they provide to a team of 15 Risk & Insurance editors and writers.