Conner Strong & Buckelew Broker Dan Brettler Recognized as a 2022 Pharmaceuticals Power Broker
Dan Brettler, Managing Director, Life Science and Technology Co-Practice Leader, Conner Strong & Buckelew
When it comes to client service, Dan Brettler sets the bar extraordinarily high, especially as it pertains to being responsive to client requests and demands.
But it takes more than just availability to serve as a true partner to clients, and so Brettler takes a proactive approach and anticipates his clients' needs. He strives to bring new solutions, new ideas and new ways of thinking to his client service.
"I transferred the broker of record for our liability, property and stock throughout insurance programs to Conner Strong in early 2021. Dan exerted a tremendous amount of effort to ensure a seamless transition from our previous broker," said Katie Elflein, senior director, insurance and risk management at Beigene USA, Inc.
"Already we have seen significant improvements in the turnaround times for issuance of critical documents, improvement of policy language and enhancement of coverage. Dan has been instrumental in positioning our global insurance program to support a rapidly growing company."
For more than 30 years, Brettler has worked as a broker in the life sciences industry. Throughout his tenure in the industry, he has immersed himself in the industry by visiting manufacturing facilities, speaking regularly with industry leaders, participating in industry conferences and regularly following industry news and trends.
"Dan is truly invested in our success and has consistently gone above and beyond expectations in terms of service and dedication," Elflein said.
2022 Pharmaceuticals Power Broker Winners and Finalists
---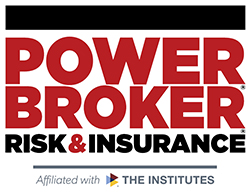 What is a Power Broker?
A Risk & Insurance Power Broker® is an individual who stands out among their peers for the exceptional client work they delivered over the past year. While brokers play many key roles in the insurance industry and risk profession, a Power Broker® award recognizes problem solving, customer service and industry knowledge.
Our goal is to broadly recognize and promote outstanding risk management and customer service among the brokerage community.
Who selects the winners?
Power Brokers are selected by risk managers based on the strength of the testimonials they provide to a team of 15 Risk & Insurance editors and writers.