Aon Broker Garry Edwards Recognized as a 2022 Utilities Power Broker
Garry Edwards, Senior Vice President, Aon
Athletes often speak of overcoming adversity and having a breakthrough season; that concept is certainly true for Garry Edwards, who inherited the lead on an account for a major utility client soon after that client had a loss. He took the opportunity to expand the number of carriers in the program.
"We already had many," said the VP of insurance, "but he was able to expand the number and capacity. He also had us go to standalone coverage on one policy, and in the end every single carrier signed on. Not just the new ones but every single one of the old ones."
Other clients praised Edwards' strategy and his ability to deliver good terms on tight deadlines.
The director of risk management at one client company said, "He started with a recommended budget in line with market expectations, then developed a strategy that was negotiated with our incumbent insurer candidly, advising we needed a final offer by a stated date and if not acceptable we would go to market."
"It isn't easy to work for us as we very are fast growing and people move around frequently. Because of that we are many times giving Garry only a very short time to get things insured in a builder's all-risks or operational policy," another risk manager added.
"In one case, with a project already getting started, Garry had something in place for us in days, at very good terms."
2022 Utilities Power Broker Winners and Finalists
---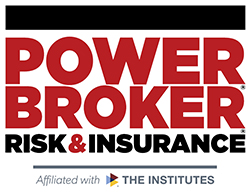 What is a Power Broker?
A Risk & Insurance Power Broker® is an individual who stands out among their peers for the exceptional client work they delivered over the past year. While brokers play many key roles in the insurance industry and risk profession, a Power Broker® award recognizes problem solving, customer service and industry knowledge.
Our goal is to broadly recognize and promote outstanding risk management and customer service among the brokerage community.
Who selects the winners?
Power Brokers are selected by risk managers based on the strength of the testimonials they provide to a team of 15 Risk & Insurance editors and writers.