Alliant Broker Lorraine Lewis Recognized as a 2020 Health Care Power Broker
Lorraine Lewis, Executive Vice President, Alliant Insurance Services
In early 2019, Vidant Health, a not-for-profit, 1,447-bed hospital system serving more than 1.4 million people in 29 North Carolina counties, received some unexpected news: Its reimbursement from the state and other sources would be significantly reduced.
With a need to reduce insurance expenses, it looked to Lorraine Lewis for help.
Vicki Haddock, vice president of general counsel at Vidant, said the company first engaged Lewis five years ago to place its property coverage. "Because of the service we received, we expanded our relationship with Lorraine two years ago to place all of our coverages with the exception of workers' comp," she said.
To reduce insurance costs, Lewis collaborated with Vidant to evaluate multiple self-insured retention structures, both in terms of premium expense and actuarial funding with respect to the Healthcare Professional General Liability (HPL/GL) program.
Lewis negotiated a program that increased retention while generating substantive premium savings and that required very little additional funding into the captive insurance company. Vidant was able to save more than $1.4 million in premium while doubling its limits of insurance.
At Vidant's request, Lewis also marketed its property program, which prompted the company to change to a standalone syndicated program that gave it better coverage at a slightly lower premium.
"Lorraine is always responsive and planning ahead to meet and anticipate all of our needs," said Haddock.
2020 Health Care Power Broker Winners and Finalists
---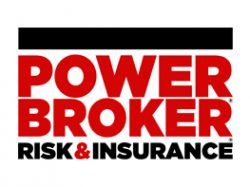 What is a Power Broker?
A Risk & Insurance Power Broker® is an individual who stands out among their peers for the exceptional client work they delivered over the past year. While brokers play many key roles in the insurance industry and risk profession, a Power Broker® award recognizes problem solving, customer service and industry knowledge.
Our goal is to broadly recognize and promote outstanding risk management and customer service among the brokerage community.
Who selects the winners?
Power Brokers are selected by risk managers based on the strength of the testimonials they provide to a team of 15 Risk & Insurance editors and writers.