Rising Star Emily Quinlan Carved Out a Space in Insurance for Success. Here's How She Keeps Pushing Forward
Alliant's Emily Quinlan has taken her time to best understand the industry so that her clients get top information with little confusion and plenty of assurance.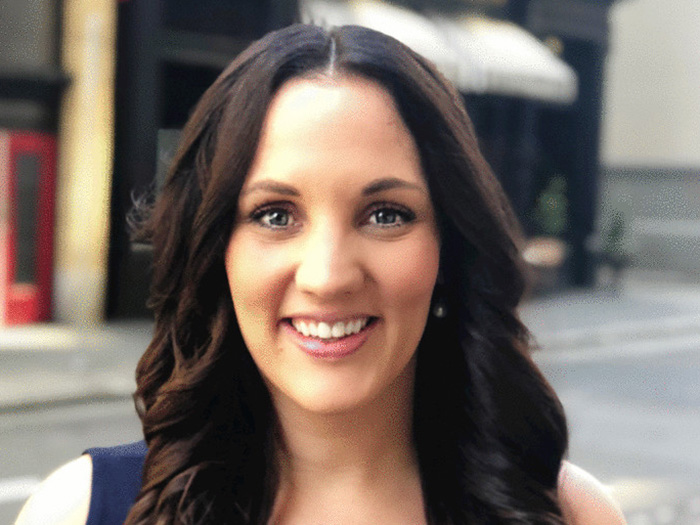 ---

---
Come see the Stars! As part of our ongoing coverage of the best brokers in the commercial insurance space, Risk & Insurance®, with the sponsorship of Philadelphia Insurance, is expanding its coverage of the Rising Stars, those brokers who represent the next wave of insurance brokering talent.
Look for these expanded profiles on the Risk & Insurance website and in your social media feeds now and continuing into 2022.
Here we talk to Emily Quinlan, vice president at Alliant Insurance Services, and a 2021 M&A Power Broker and Rising Star.
Risk & Insurance: What got you interested in the risk management and insurance industry, and what led you to your current role at Alliant today?
Emily Quinlan: The prospect of working with a multitude of industries peaked my interest initially, but you could also say that insurance is in my blood.
My mom has been in the insurance industry since she graduated from college. My two brothers and I all took our own paths, but with guidance and insight from our parents, we ultimately pursued careers in insurance as well.
After more than a decade in the industry, I came to Alliant in January 2019 shortly after my brother, Brendan [a 2021 At Large Power Broker himself], joined the firm.
Joining a cutting-edge, growth-oriented company with a highly supportive management team that provides us with the tools and resources to help our clients put Alliant at the top of my list. An added bonus was the opportunity to work with my family. Little did I know that over the next two years, my other brother, John, and my mom, Marilyn, would also join Alliant.
Coming to Alliant was by far the best career move I made, and it became legendary by having my family all working together.
R&I: Who or what has been the biggest influence on you as an insurance professional, and in what ways?
EQ: My mom. She introduced me to insurance and has been an extraordinary influence throughout all phases of my career.
I have immense respect for her commitment to approaching the business with the utmost ethics and purest heart. This is a byproduct of her genuine desire to help people — her colleagues, industry partners, clients — in every step of the process.
She also taught me the value of having a well-rounded education in the industry before jumping into a sales role. She is an inspiration to me, and I hope to have a similar reputation as I continue to grow and evolve in my career.
R&I: What are some of the key M&A trends you and your clients are keeping a pulse on these days?
EQ: The insurance industry continues to experience a hardening market of rates, terms and conditions. While insurance is not the most important aspect of diligence, it should take a higher position than it historically has as companies can be left exposed to risk that could negatively impact the investment.
Given the market, it is also crucial to get an idea of the expected increased premium so that can be taken into consideration.
Regarding trends, the management liability segment continues to have strained limits and scrutinized underwriting. The same goes for the cyber market. There are significant premium increases, reduced capacity of limits and sublimits, and scrutinized underwriting.
This is driven by insurers attempting to recover from losses mostly driven by the rapid increase of ransomware claims.
Property is also a strained market, especially in areas of CAT exposures and/or wildfire prone areas. Many insurers are pulling out of the market altogether in these regions or drastically restricting their appetite. These, plus many other factors, add to the value and importance of partnering with a knowledgeable insurance due diligence broker.
R&I: What was the biggest challenge you've faced as a broker, and how did you manage to overcome any obstacles thrown your way?
EQ: On a personal level, I, like everyone, had doubts about achieving and sustaining long-term success in the extremely competitive world of insurance brokerage.
On a professional level, the M&A space is defined by highly complex risks and demanding time constraints. Answering "no" is never an option.
I have been fortunate to have great mentors, world-class team members with unmatchable work ethic, and the technical strength to navigate myriad hurdles with underwriters, colleagues and clients. The outstanding team of people around me allows me to approach any hurdle I face with confidence and, ultimately, the best possible solution.
R&I: What advice would you give to young professionals interested in a career as a broker?
EQ: I cannot think of a more rewarding and beneficial career.
Insurance is needed in every industry.
Whatever your passion is in life, you can make a career out of it from an insurance angle. My passion is learning from smart people at the top of their game and exploring the "hows" and "whys" behind their success. I love learning about new industries on both a domestic and global scale and bringing skills and resources to the table that can help companies thrive.
One thing I recommend to anyone coming into our industry is to be smart about how you treat people.
This sentiment is crucial in both life and business. You will work with the same people throughout your career in a wide variety of ways. Someone who is your direct report today could be your boss tomorrow, or your key underwriter, or the decision maker at your largest client.
Learn from everyone you work with, take the good with the bad and always be respectful. &
Autumn Demberger is the content strategist at Risk & Insurance®. She can be reached at
[email protected]
.