Predict & Prevent™: How The Intersection of Technology and Resiliency Is Revolutionizing the Way We Manage Risk
If insurance and other entities don't full apply the science of predicting and preventing losses, they may face unmanageable claims. 
Looking at the balance sheets of insurance companies, it might seem unfathomable to some that accelerating losses in property and other lines could possibly outstrip coverage capacity. But the facts are that climate change, auto losses and other dangers are outrunning the reach of traditional risk transfer approaches. 
More and more, risk managers and their partners, along with private and public sector leaders of all stripes, are talking about shifting resources to prediction and prevention. If we can stop a loss from ever happening, the reasoning goes, why not do so and sidestep the need to spend precious resources on insurance premiums and claims payments? 
"I think there is a financial incentive for business leaders to look at this more closely," said Pete Miller, president and CEO of The Institutes' Risk Knowledge Group. 
"And now the technology is available to do that. I'm thinking in terms of embedded risk management as opposed to embedded insurance. To me, this means using technology to embed risk management into the design of the product." 
As the stories in our new Predict & Prevent approach will illustrate, technologies are now available that can warn truck and commercial auto drivers of impending dangers. Technological developments can also monitor drivers for unsafe behaviors such as speeding or nodding off at the wheel. 
"It's all about saving lives and reducing as many collisions as possible," said Matthew Ison, head of sales for North America at VisionTrack, a telematics service provider.  
VisionTrack was founded by Simon Marsh, a former commercial fleet owner who wanted to make his own vehicles safer.   
"When you're able to decrease that risky driver behavior, obviously the number of claims or incidents are going to decrease as well," he said. 
 In the area of property risk, entrepreneurs with a keen eye for providing relevant services to risk managers are harnessing artificial intelligence and other tools to map locations around the world and determine their susceptibility to fire, earthquake and flood, among other risks. 
"You can do things on a micro level to really make a risk better even in a high-hazard area," noted David Tobias, cofounder of Betterview. 
"That's what this type of technology allows you to do, which [historically] you really couldn't do at scale without sending people out, a very tedious, expensive kind of process … Geospatial intelligence allows you to look at an individual risk," he added. 
John Meder, head of risk consulting and claims advocacy for Risk Strategies, tells us that what we now call "Predict & Prevent" has also been known by the phrase "strategic risk management." 
"With the severity trends in claims in general, there is going to be a lot more emphasis and focus on doing predictive modeling for a lot of reasons," Meder said. 
Specifically, Meder pointed to the nuclear verdicts, jury awards in the tens of millions, that have so unsettled general liability underwriters and others. 
"We never anticipated that we could have that kind of loss," Meder said. "We have to understand how we are going to analyze exposures and manage things differently." 
At The Institutes, of which this magazine is an affiliate, there is a growing excitement about the potential for education on this topic, to train and develop an emerging generation of professionals who will have the mantra of Predict & Prevent in their professional DNA. 
"A theme that is central to our mission at The Institutes is Educate, Elevate and Connect," Miller said. 
"On the education side, we're working on products in the area of cyber, climate, parametric products and other hot-button issues to provide people interested in risk management the skills and knowledge to do their jobs effectively," Miller said. "A Predict & Prevent focus is increasingly going to be part of our educational aim." &
---
A Closer Look at Predict & Prevent in Action
How a New Generation of Tech Is Mitigating General Property Losses Before They Occur
A raft of new innovations and technologies, including artificial intelligence and sensors, is advancing the industry's ability in predicting and preventing general property losses.
What Commercial Fleet Ought to Know About Telematics and Other Tech Tools That Target Losses
Telematics and crash avoidance technologies are predicting and preventing accidents, making our roads safer.
How Technology Will Play a Crucial Role in Natural Catastrophe Property Risk Prevention
When it comes to predicting and preventing natural catastrophe property losses, risk professionals are finding tech solutions rooted in resiliency.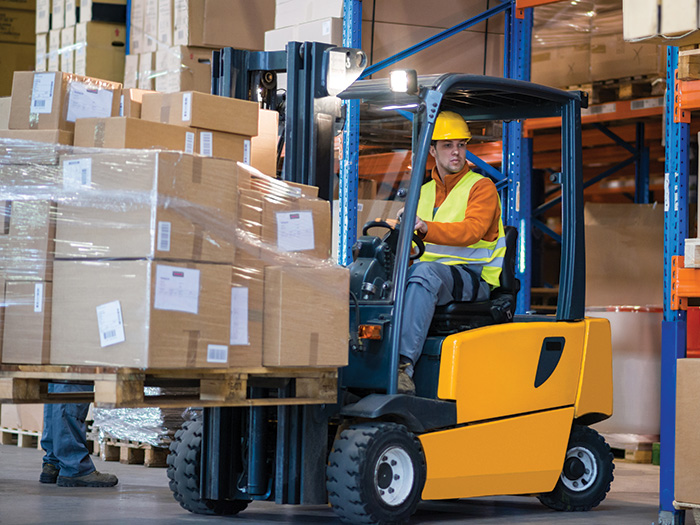 How to Optimize Loss Prevention Tech and Enhance Worker Safety
Data-capturing technology can help management teams evaluate the safety of nearly every workplace and, in the process, predict and prevent worker injuries.
Dan Reynolds is editor-in-chief of Risk & Insurance. He can be reached at
[email protected]
.