Managing Claims Could Be Simpler. Have You Considered No/Low-Code Insurtech Solutions?
Insurers can reduce IT spending with no-code and low-code digital claims management, but not everyone is sold on those solutions.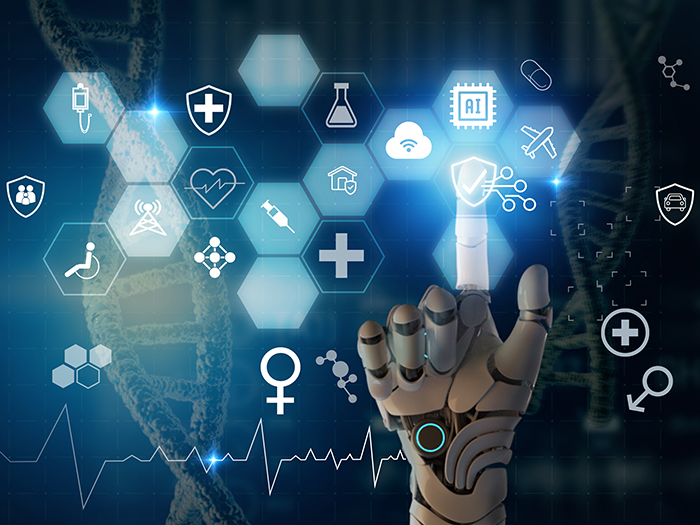 Insurance companies want to keep up with the latest technology in order to stay competitive — but they often face constraints from outdated legacy systems and a lack of IT resources.
With tight budgets, finding money for new IT projects can be challenging. So when a new wave of Insurtechs at ITC Vegas 2022 introduced no- and low-code software as a service, many legacy carriers jumped at the possibility of updating their technology without a significant IT spend.
One common theme at ITC Vegas this year was solving traditional problems in new and innovative ways.
"No/Low-Code Digital Claims Management," a session held this year, featured speakers from Insurtechs Benekiva, Snapsheet and MIC Global, along with incumbent broker Aon discussing the benefits and use cases of no- and low-code technology applied to the claims ecosystem.
Attendees soon learned that the Insurtech space is filled with no- and low-code service providers solving claims challenges.
No- and low-code solutions require little to no coding knowledge to implement. Business users can simply drag and drop pre-coded sections to design webpages and platforms. And making changes to test alternative solutions is quick and easy — no expensive IT projects are needed.
How No/Low Code Solves Claims Challenges for Carriers
This session focused on the claims ecosystem and how no/low-code solutions can help solve challenges across the claims journey. Other Insurtech providers are solving problems in other areas of the insurance ecosystem, like billing and policy administration, with no- and low-code solutions.
No- and low-code solutions have been around for a while, but their popularity among insurance applications has exploded in recent years. Traditionally, companies wanting new technology would build a solution in house or buy a solution developed by an external company. No- and low-code solutions provide a more flexible and cost-effective third option.
No- and low-code software solutions can be deployed for the simplest of websites or the most complex claims management platforms. Development can be done quickly, and business owners can make updates to meet customer demands or regulatory changes.
With simple drag-and-drop functionality and intuitive search functions, no- and low-code software can be used by anyone, reducing or even eliminating the need for expensive and lengthy IT projects.
And it's not just a solution for P&C claims either. Brent Williams, CEO, president, and founder at Benekiva, spoke about no/low-code solutions for life insurance claims and provided an example of how the flexibility of the solutions saves time and money.
He explained, "Benekiva has no custom code. We have proven it can be done with no code/low code. As the business changes, you can configure it to match the changes. As an example, interest calculations changed recently, and a client requested Benekiva update the rate. We changed it in two hours with no need for an IT ticket and no IT cost."
Harry Croydon, CEO and founder at MIC Global, described how no- and low-code solutions can reduce costs associated with global microinsurance policies: "The problems we're trying to solve are configurable, and you can pass the configuring down to local BAs — having local people in each country rather than using developers."
"Particularly with microinsurance," Croydon continued, "you need straight-through processing. You can't touch a $200 claim with adjusters. You need to bring in AI and machine learning instead."
Is No/Low-Code the Answer?
Some of the panelists disagreed with the idea of no/low-code claims management being a game changer.
Having experienced challenges with some of the first waves of Insurtechs, some incumbent carriers have negative views of the simplicity of no- and low-code solutions.
"I've seen it all from a simple point solution to a full-scale implementation, and I see the challenges from no-code/low-code solutions to make sure the solution meets the entire value chain of insurance operations," said John Wang, partner and head of Inpoint Claims at Aon.
He described how no- and low-code solutions might fall short when it comes to the complexities required to process insurance claims.
"No code/low code could work for 80% of operations, so the business should spend their money on the remaining 20% needing customizations," Wang said. "Having been part of large system implementations, eventually, I've run into the fact that customers want very specific requirements built to the specific way they run their business."
This lack of customization potential with no/low-code solutions is a potential challenge Insurtechs need to face head on. And the Insurtech founders on stage acknowledged this could be a challenge faced by carriers who use technology solutions not designed specifically for the insurance industry.
"Domain expertise is the differentiator," explained Andy Cohen, President and COO of Snapsheet. "Building a claims platform for life is different than for P&C and so on."
"Having domain expertise gives you 80%, but you have to have the capabilities and knowledge to configure the last 20% with specific information. The secret sauce is purely domain expertise, which none of the platforms from 15-20 years ago have. Some had domain expertise but not configurability. We're the best of both worlds," Cohen said.
Configurability is a significant benefit of Insurtech no- and low-code solutions. With a configurable system, carriers can utilize standard processes and workflows developed to maximize efficiency while adding their own unique touch to their platform through configurable features.
"Each carrier says their process is a little different. But at the end of the day, the compliance and regulations are the same that each need to follow," Williams said.
"We can configure for clients but can also adapt client processes to workflows competitors are following. The balance is figuring out what is best for each carrier, giving them the opportunity to configure the platform how they see fit, but also bringing expertise and knowledge to suggest where they may want to look at it differently," he added.
The next evolution in Insurtech is being led by no- and low-code platform vendors working in partnership with legacy carriers to improve and innovate new solutions. Offering a lower total cost of ownership and greater flexibility and market speed, it seems no- and low-code solutions are here to stay.
Cohen ended the session with an optimistic view of the future: "Insurtechs and legacy carriers working together is the future of insurance. We're pushing the industry forward together — and we will succeed together." &
Abi Potter Clough, MBA, CPCU, is a keynote speaker, author and business consultant focused on Insurtech, leadership and strategy. She has over 15 years of experience at a Fortune 500 company with expertise in P&C claims operational leadership, lean management consulting, digital communications and Insurtech. As the past chair of the International Insurance Interest Group of the CPCU Society, Abi remains involved in many international initiatives and projects. She has published two books about change management and relocation. Abi can be reached at
[email protected]
.