Legal Spotlight
A look at the latest legal cases impacting the industry.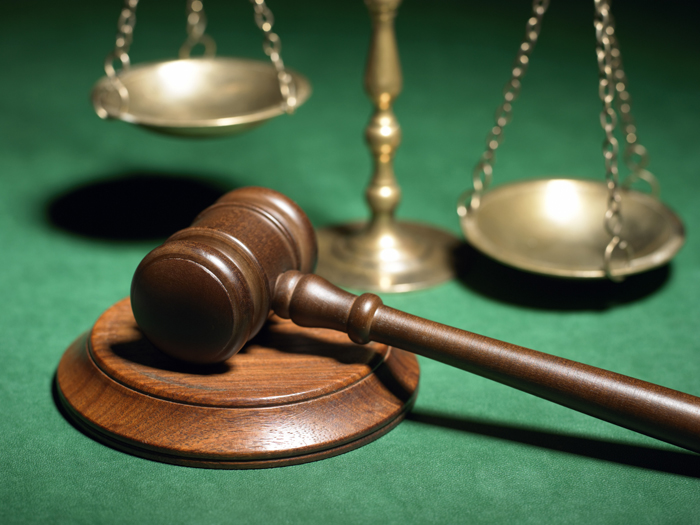 Four Loko Makers Denied Coverage
The makers of Four Loko alcoholic beverages were sued by families of individuals who died after ingesting the high-alcohol beverages in accidents or by acute alcohol poisoning.
Phusion, the manufacturer of the drinks, was insured by Selective Insurance Co. of South Carolina, whose policy had a liquor liability exclusion.
In 2013, Phusion filed a complaint against Selective in the Circuit Court of Cook County, Ill., saying the insurer had a duty to defend and indemnify it. Selective declined, citing the exclusion, and filed a motion to dismiss the complaint.
In its lawsuit, Phusion argued the underlying lawsuits were not excluded because the allegations "were not [solely] based on liquor liability, but were based on 'stimulant liability.' " Four Loko beverages include caffeine, guarana and taurine, it said, arguing that the stimulants "operated to desensitize the consumers of Four Loko to the symptoms of intoxication and caused them to act recklessly."
On Dec. 16, 2014, the circuit court granted Selective's motion to dismiss. It ruled the "plain language of the liquor liability exclusion precluded coverage."
That decision was upheld on Dec. 18, 2015, on appeal by Phusion to the 5th District Illinois Appellate Court. The appeals court agreed with a previous U.S. 7th Circuit Court of Appeals ruling in another case that held that Phusion's arguments were an effort to "disguise the role that intoxication allegedly played in the underlying cases."
Scorecard: Selective does not have to defend or indemnify Phusion.
Takeaway: For the insured to succeed, it would have had to prove that the allegations were "divorced from the serving of alcohol."
Court: Hailstorm Damage Needs Proof
On June 21, 2011, Vincent and Peggy Stagliano submitted a claim to the Cincinnati Insurance Co. and the Cincinnati Casualty Co. for damage from a May 24, 2011 hailstorm on one of 48 properties in Dallas that were insured.
That claim was paid, but claims later submitted by the pair claiming damage at other properties from the same hailstorm were denied. The Staglianos sued the insurers claiming breach of contract, among other allegations.
The insurance companies argued there was no evidence that the damage was caused by a hailstorm within the policy period. The insurers' property claims manager stated the damage was from multiple storms, and could have occurred subsequent to policy expiration.
The district court concluded that the Staglianos' expert witness, who said the damage occurred during the policy period, was not reliable. It dismissed the case.
The U.S. 5th Circuit Court of Appeals agreed on Dec. 11, 2015. Texas law, it said, requires clear proof that claimed losses occur within the policy period.
Scorecard: The insurance companies do not need to pay the claims.
Takeaway: The insured has the burden to offer proof that the claimed losses occurred during the policy period.
'Hot Yoga' Founder Gets Defense
In a lawsuit filed on June 13, 2013 in the U.S. District Court for the Central District of California, lawyer Minakshi Jafa-Bodden said she was forced to resign on March 1, 2013 to stop her investigations into a student's rape allegation against Bikram Choudhury, the founder of "hot yoga."
She also accused Choudhury of making offensive sexual gestures and leering at female staffers, among other allegations.
Choudhury sought defense and indemnification from Nationwide Insurance Company, which provided a directors and officers policy to USA Yoga, an organization run by Choudhury's wife; and from Philadelphia Indemnity Insurance Co., which issued a commercial general liability policy to Choudhury and Bikram's Yoga College of India.
Both insurers declined to provide defense or indemnification.
In a Dec. 9, 2015 ruling, the court decided that Philadelphia had a duty to defend. A day earlier, it ruled Nationwide did not.
The Philadelphia CGL policy covered personal and advertising injury that included "publication, in any manner, of material that slanders or libels a person or … disparages a person's or organization's goods, products or services."
Jafa-Bodden's allegations that Choudhury accused her of incompetence and engaged in improper and unethical sexual conduct fall within that coverage, the court ruled.
It ruled that an employment-related-practices exclusion did not apply because evidence indicated Jafa-Bodden was employed by the Indian law firm of Fox Mandal, which dispatched her to work for Choudhury, instructed him on her compensation, and continued to advise her on actions related to Choudhury's legal affairs.
Since there was a dispute about her employment and thus, a potential for coverage, Philadelphia had a duty to defend, the court ruled.
Nationwide's policy covered USA Yoga employees and volunteers for acts "in the discharge of their duties solely in [that] capacity." The court ruled that Choudhury denied being an employee and other evidence concurred.
While Choudhury volunteered at competitions put on by USA Yoga, there is no evidence that Jafa-Bodden was ever at any of those events. In addition, his appearances were also on behalf of other organizations, so he was not acting "solely" as a volunteer for USA Yoga, and was not entitled to a defense from Nationwide.
Scorecard: Philadelphia Indemnity Insurance Co. must defend Bikram Choudhury in the lawsuit.
Takeaway: An insurer may rely on an exclusion to deny coverage only if it provides conclusive evidence that the exclusion applies.
The late Anne Freedman is former managing editor of Risk & Insurance. Comments or questions about this article can be addressed to
[email protected]