Chubb Notches Record Q4 Core Operating Income of $1.65 Billion
Results included a core operating income rounding out to $1.65 billion and underwriting income reaching $1.27 billion.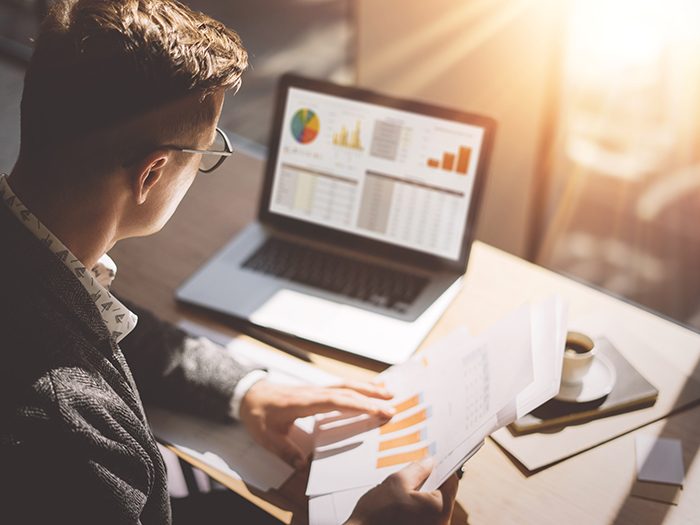 Chubb had its 2021 Q4 earnings report call on February 2. Overall, the call reported positive metrics regarding the company's last quarter of 2021. Various topics discussed included overall company performance, pricing and business mix, growth opportunities and economic and market conditions.
General Findings from the Call
Chubb's fourth quarter net income was $2.14 billion, with core operating income rounding out to $1.65 billion, a record for the company.
From a property & casualty (P&C) standpoint, underwriting income also hit record-breaking numbers, totaling $1.27 billion for the fourth quarter. P&C accident underwriting income reported $1.40 billion, a 31.8% increase from the prior year. This data excludes underwriting income from catastrophe losses.
Q4 net premiums written increased by 9.6% from the previous year, due to a 12.9% growth increase in commercial lines. P&C net premiums written in North America rose by 8.7% as well as a 10.2% increase in global net premiums written.
In terms of full-year results, net income and core operating net income reached $8.54 billion and $5.57 billion, respectively. Full-year P&C net premiums written saw a 13% increase, which was Chubb's most dynamic growth over the last 15 years.
Additionally, Chubb entered into agreements to acquire Chinese financial services holding company Huatai Group within the fourth quarter. This purchase will result in Chubb having a total aggregate ownership of the company that will top over 80%.
Comments from a Chubb Executive
Evan G. Greenberg, chairman and CEO of Chubb Limited, spent a portion of the earnings call discussing the findings from Chubb's fourth quarter.
"As you saw from the numbers, we had an excellent finish to the year, with record operating earnings and underwriting results," he said.
Greenberg also noted Chubb's record full-year P&C underwriting income came amid "$2.4 billion [resulting from] catastrophe losses, the second costliest year for the industry."
Chubb's international insurance operations were also widely discussed throughout the call, with Greenberg delving into data from several international lines.
Findings included:
28% growth in the London-based whole business
19% increase in premiums within UK and European division; roughly a 12.5% increase in premiums within the Asia Pacific division
9% growth in the Latin America commercial business
Additionally, Greenberg discussed international consumer lines results and its connection to the ongoing pandemic. While the pandemic has affected the growth of these mentioned consumer lines, Greenberg said that "growth continued to slowly recover."
Looking Ahead
Chubb's markedly successful fourth quarter is being followed with what Greenberg called "a very good start in the first quarter overall." This is partly due to the similar market conditions that were present in the previous quarter. &
Emma Brenner is a staff writer with Risk & Insurance. She can be reached at
[email protected]