Marsh Broker Mark Miller Recognized as a 2022 Pharmaceuticals Power Broker
Mark Miller, Managing Director, Marsh
For over 25 years, Mark Miller has been dedicated to the life sciences sector, where he has not only been diligent in focusing on his clients' needs but has also evolved into a technician, teacher and forward-looking strategist.
Miller prides himself on evaluating where his clients are this year and into the future.
"Mark has an in-depth understanding of the industry and anticipates what my organization requires, but also how those requirements are changing based on micro and macro factors," said Manuel Synagowitz, executive director, head of risk management, corporate risk management at Astellas Pharma Europe Ltd.
"He is able to advise me on insurance strategy on a global basis."
Miller is dedicated to understanding his client's business, creating technical and support solutions, and elevating risk within their enterprise. He strives to understand each client's business issues, while creating and negotiating risk and insurance solutions that make a difference.
"Mark acts as an additional member of my insurance team and has provided a great amount of advice and direction when I have questions," said Becky Beers, senior manager, insurance and risk at Fresenius Kabi.
"He provides excellent guidance as I try to navigate the line between having a standalone program and group insurance participation. He's always available when I need him, and I feel like no matter what, he will make time to help me achieve my insurance goals."
2022 Pharmaceuticals Power Broker Winners and Finalists
---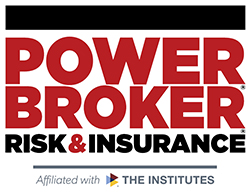 What is a Power Broker?
A Risk & Insurance Power Broker® is an individual who stands out among their peers for the exceptional client work they delivered over the past year. While brokers play many key roles in the insurance industry and risk profession, a Power Broker® award recognizes problem solving, customer service and industry knowledge.
Our goal is to broadly recognize and promote outstanding risk management and customer service among the brokerage community.
Who selects the winners?
Power Brokers are selected by risk managers based on the strength of the testimonials they provide to a team of 15 Risk & Insurance editors and writers.