Marsh Broker Graham Johnson Recognized as a 2022 Public Sector Power Broker
Graham Johnson, Placement Specialist, Marsh
Oklahoma is one state where it can be hard to place property insurance. But Janet Morrow, director, state risk management, State of Oklahoma, knew she was in good hands with Graham Johnson on her side.
"He was able to locate an alternative risk transfer option for us," which she said she and her team were unaware of until Johnson brought it to their attention. For a $20 billion property program, this kind of outside-the-box thinking was much appreciated.
"He negotiated better rates and got us coverage after one of our carriers left us," Morrow said. On a scale of 1 to 10, she gave Johnson an 11 on customer service. "He was there, weekends and evenings, whenever I needed him."
Tom Flynn, senior underwriting manager, Georgia School Board Association, and  another client of Johnson's sang the broker's praises.
"Our largest placement involve property insurance for our self-insurance pool … in a very challenging property marketplace as of July, Graham was able to coordinate with his colleagues around the world to pull together a placement for $1.25 billion in limits with a very competitive rate that allowed us to remain competitive in the pricing of our members."
Flynn continued, "Graham stayed steady in his approach, kept us well apprised of the progress and had the placement completed in time for us to consider our options before the binding process took place."
2022 Public Sector Power Broker Winners and Finalists
---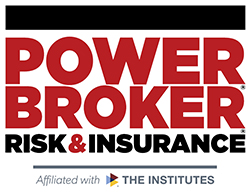 What is a Power Broker?
A Risk & Insurance Power Broker® is an individual who stands out among their peers for the exceptional client work they delivered over the past year. While brokers play many key roles in the insurance industry and risk profession, a Power Broker® award recognizes problem solving, customer service and industry knowledge.
Our goal is to broadly recognize and promote outstanding risk management and customer service among the brokerage community.
Who selects the winners?
Power Brokers are selected by risk managers based on the strength of the testimonials they provide to a team of 15 Risk & Insurance editors and writers.