Marsh Broker Diego Ventosa Recognized as a 2020 Renewable Energy Power Broker
Diego Ventosa, Managing Director, Marsh
One of Diego Ventosa's clients is a global firm with legacy interests in traditional energy and power industries and a growing portfolio of renewable energy.
"We bought some operations in Latin America from a major utility, and while they represented a large base of assets, we needed to replicate the insurance program that they enjoyed as part of the big utility," said its operating director.
Ventosa was able to do that, he said, and then the parent company added further operations that effectively did bring its portfolio up to a size comparable to that of a major utility.
"We now have assets all over the world and are constantly adding more," said the operating director. All the assets are being managed under one master program.
"Diego has been able to get us a savings of about 50% on the premium over what the same assets were paying as parts of their previous owners. He has also been able to get us better terms and conditions, higher sublimits and lower deductibles."
"It's a very dynamic program that Diego has to stay on top of," the client continued.
"We've expanded wind power in one country and added thermal power there as well. In the U.S., we have sold one operation and bought another.
"We just got back from a road show in Europe where the market remained soft for longer than it had in the U.S., but that, too, is now at an end.
"We got commitments from our lead underwriter and about half the following carriers at about a 5% discount to last year."
2020 Renewable Energy Power Broker Winners and Finalists
---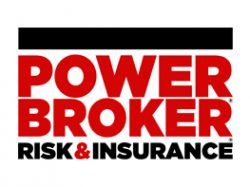 What is a Power Broker?
A Risk & Insurance Power Broker® is an individual who stands out among their peers for the exceptional client work they delivered over the past year. While brokers play many key roles in the insurance industry and risk profession, a Power Broker® award recognizes problem solving, customer service and industry knowledge.
Our goal is to broadly recognize and promote outstanding risk management and customer service among the brokerage community.
Who selects the winners?
Power Brokers are selected by risk managers based on the strength of the testimonials they provide to a team of 15 Risk & Insurance editors and writers.