M3 Insurance Broker Laurie Miller Recognized as a 2022 Employee Benefits Power Broker
Laurie Miller, Director of Employee Benefits, M3 Insurance
In a challenging year and tough marketplace, Laurie Miller has managed to save her clients money while maintaining great employee benefits.
One of her entrepreneurial clients started a new company in 2020 and tasked Miller with helping him reduce benefits costs this year.
After saving him 10% on his employee benefits package, he asked her to work with his other company.
Miller did, and she was able to move the business to a new carrier to avoid a 30% increase. Her client was happy with the result, saying, "Laurie managed a decrease instead while not changing deductibles and networks. Our controller was thrilled we could find a solution like this."
Miller works with clients that have HR departments of one — so partnering and working collaboratively is the only way to go.
Kimber James, HR manager for Sub Source Inc, is a new client who has benefited from Miller's semi-annual HR training and monthly networking calls.
"Laurie is proactive and she tells me of law changes before I have to look into them," James said. "She makes things fun, like making open enrollment engaging for our staff. I've never had a broker do that before."
Miller negotiated year-over-year savings in the employee benefits package of another client while also assisting with the onboarding of remote staff as the company grew.
The client said, "Laurie Miller and her team make my life easier. They were there to help guide us through the COVID pandemic and negotiated our rates down."
2022 Employee Benefits Power Broker Winners and Finalists
---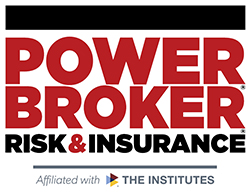 What is a Power Broker?
A Risk & Insurance Power Broker® is an individual who stands out among their peers for the exceptional client work they delivered over the past year. While brokers play many key roles in the insurance industry and risk profession, a Power Broker® award recognizes problem solving, customer service and industry knowledge.
Our goal is to broadly recognize and promote outstanding risk management and customer service among the brokerage community.
Who selects the winners?
Power Brokers are selected by risk managers based on the strength of the testimonials they provide to a team of 15 Risk & Insurance editors and writers.