Legal Roundup: Wells Fargo Announces Settlement for Shareholders, Former ByteDance Exec Sues for Wrongful Termination and More
The latest legal happenings likely to have an impact on the insurance space today.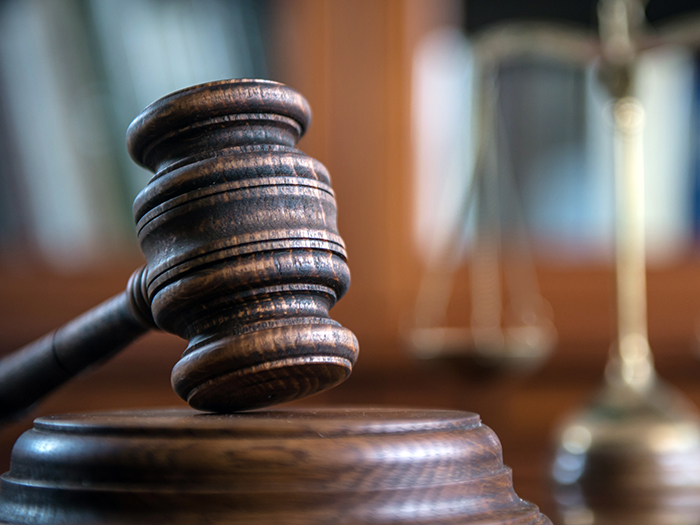 SCOTUS Copies Lower Court in Warhol's Prince Portrait Case
The Case: Vanity Fair magazine asked Andy Warhol to create an image of Prince. Warhol used Lynn Goldsmith's photos as a reference. Goldsmith later filed a copyright infringement suit against the Warhol Foundation.
In 2021, New York's U.S. Court of Appeals for the Second Circuit found in favor of Goldsmith. The case escalated to the U.S. Supreme Court, where "both the conservative and liberal wings seemed to wrestle with how courts are supposed to figure out when a secondary work of art qualifies as 'transformative' enough to beat an infringement claim," according to Yahoo! News.
Scorecard: In a landmark 7-2 ruling, SCOTUS ruled that Warhol's portraits infringed on Goldsmith's copyright.
Takeaway: The ruling has "potentially sweeping implications for artistic creation," according to Yahoo! News, limiting the "fair use" right of artists to build on existing works. "The outcome may have an impact on small businesses all the way up to the movie industry, which filed a brief in the case."
Justice Elena Kagan wrote in dissent, "If Warhol does not get credit for transformative copying, who will?"
Wells Fargo Agrees to $1 Billion Settlement for Shareholders
The Case: Shareholders accused Wells Fargo of defrauding them by overstating the bank's compliance with 2018 regulatory consent orders designed to improve governance and oversight, according to a lawsuit filed in Manhattan federal court.
"Shareholders accused Wells Fargo of overstating how well it was complying with those orders, and said the bank's market value fell by more than $54 billion over two years ending in March 2020 as the shortcomings became known," per Reuters.
Scorecard: Wells Fargo has agreed to an all-cash settlement of $1 billion.
Takeaway: Despite denying wrongdoing, the bank decided to settle "to eliminate the burden and cost of litigation," court papers show, according to Reuters.
This settlement represents another significant payout by Wells Fargo in its ongoing efforts to resolve regulatory probes and litigation over its business practices. "The fourth-largest U.S. bank is also subject to an asset cap by the Fed, limiting its growth and its ability to compete with larger rivals," reported Reuters.
Abbott Labs Sued Over PediaSure's Height Claims
The Case: Bronx grandmother Joanne Noriega has filed a proposed class-action lawsuit against Abbott Laboratories in Manhattan federal court. She accuses the company of misleading consumers by advertising its PediaSure nutrition drinks as "clinically proven" to enhance children's height.
"Noriega said she bought PediaSure Grow & Gain vanilla and strawberry drinks for her 8-year-old grandson, who was 'short for his age,' believing they would help him get taller," according to Reuters.
However, after a year of consuming two PediaSure drinks a day, "her grandson was still short for his age and had become 'so overweight' that she stopped buying the drinks," according to Reuters.
Scorecard: The case has recently been filed and has not yet reached a resolution.
Takeaway: Noriega seeks unspecified damages on behalf of New Yorkers who were allegedly deceived into buying or overpaying for PediaSure.
Abbott Laboratories maintains that PediaSure is a "scientifically designed complete and balanced nutrition solution for children to help support growth and development," according to a company statement, as reported by Reuters.
Last year, U.S. sales of products in the company's nutritional unit fell by 29%, due largely to a recall of infant formula from its Michigan plant.
Former ByteDance Exec Alleges Wrongful Termination
The Case: In the fall of 2018, Yintao Yu was fired by ByteDance, owner of the popular social platform TikTok. He had served as head of engineering for ByteDance's U.S. operations for just over a year.
Yu has filed a wrongful termination suit in San Francisco Superior Court, accusing Chinese-owned ByteDance of a "culture of lawlessness," and includes claims that the company stole content from rival platforms Snapchat and Instagram in its early years.
Yu also alleges that a special unit of the Chinese Communist Party was installed in ByteDance's Beijing offices. "The Committee maintained supreme access to all the company data, even data stored in the United States," the complaint said, according to the New York Times.
Scorecard: The case has recently been filed and has not yet reached a resolution.
Takeaway: ByteDance is already under regulatory fire due to U.S. national security concerns.
"TikTok has sought to convince lawmakers that it operates at an arm's length from ByteDance and that the Chinese government has no influence or special access to the app. It has been working on a costly plan to store American user data on servers operated by Oracle in the United States, known as Project Texas," according to the Times.
Yu claims that the company systematically fabricated users to boost engagement and manipulated the Chinese version of TikTok to elevate content expressing hatred for Japan. " 'There was no debate,' he said. 'They just did it,' " reported the Times.
Meanwhile, Montana became the first state to ban TikTok. &
Jared Shelly is a journalist based in Philadelphia. He can be reached at
[email protected]
.