Rising Star Marshall Yacoe Digs Into the Spaces Where Environmental Insurance Can Fill the Liability Gaps
Broker Marshall Yacoe shares his journey from studying environmental science to helping a wide range of companies navigate their environmental liability exposures.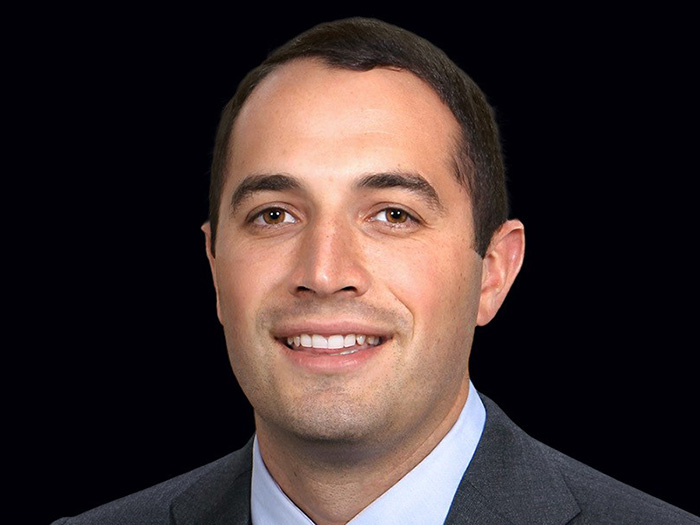 ---
Come see the Stars! As part of our ongoing coverage of the best brokers in the commercial insurance space, Risk & Insurance®, with the sponsorship of Philadelphia Insurance, is expanding its coverage of the Rising Stars, those brokers who represent the next wave of insurance brokering talent.
Look for these expanded profiles on the Risk & Insurance website and in your social media feeds throughout 2023.
Here's our conversation with Marshall Yacoe, senior vice president, Environmental Lead – Transaction Risk Advisory & Solutions at Willis Towers Watson, and a 2023 Environmental Power Broker winner.
Risk & Insurance: Could you tell us a bit about your journey from environmental science to insurance brokerage?
Marshall Yacoe: I've always been fascinated by nature, science and technology, and I found my passion during my high school environmental science course where we applied numerous different scientific disciplines, from biology to chemistry to ecology, physics, geology ― you name it.
Environmental science is the intersection of all those disciplines. We learned how to apply all those concepts to some of the most challenging problems facing our planet, from pollution to water shortages to energy issues, habitat destruction.
Once I got to Virginia Tech, I pursued a degree in environmental science with a concentration in water resources. It was incredible getting to go out in the field and study rivers and do soil profiling. It was an amazing hands-on experience, and I was really grateful for that opportunity.
When I graduated, I moved to Washington, D.C. where I worked for a large owner and operator of service stations. I focused on environmental risk associated with underground storage tanks.
So, a service station has fueling operations where you have large underground tanks and other petroleum equipment that are highly regulated. My role was to ensure compliance with state and federal law, manage cleanups, and handle environmental insurance.
That was where I was introduced to the environmental insurance side of service stations, and I grew an immense appreciation for our environmental broker and the business-enabling solutions that they provided.
They were an extension of our team, a trusted advisor and always a first phone call during challenging times. I was impressed with their work and the empathy they showed us.
When I got an opportunity to join a firm as a broker, I was excited to make the transition from risk management on the client side to helping clients manage their risk and offering that same level of service that was shown to me, offering creative problem solving.
It's been an incredible, rewarding experience having people trust you with some of the most challenging issues their businesses face ― helping them solve those problems.
R&I: What industries do your clients represent? And what would you say are the top environment mental risks on their agendas?
MY: Within WTW, I'm the environmental lead within our transaction risk advisory and solutions industry vertical. I help our clients navigate complex environmental issues during mergers and acquisitions, so I get to touch a number of different industry verticals.
I work with manufacturers, chemical manufacturers, real estate clients, environmental services firms ― really every single industry goes through M&A activity. So, getting to look at all those different firms, and all the different activities that they go through is interesting.
R&I: With so many different sectors represented, there are probably a lot of different environmental risks.
MY: Absolutely, there's so many different ones. When most people think of environmental risk, they think of oil and gas contamination or chemical, but oftentimes, what happens inside of a building is also considered pollution.
So, for instance, a lot of our real estate clients are going through very challenging times with mold and coverage for mold growing within buildings.
And then for our manufacturing clients, when they're looking at acquiring new companies, pre-existing conditions are a huge issue. While a company may be manufacturing one product today, that same site could have been manufacturing a higher hazard product 10-15 years ago. A lot of these sites change uses so understanding what that historical environmental concern is, is very important.
When you're purchasing a property, you can inherit significant environmental liability. So, helping clients get their arms around that is critical.
R&I: Where are you seeing coverage gaps? Where are your clients risks just barely covered?
MY: When we think about coverage gaps, it's important to think about why environmental insurance was invented in the first place.
Environmental insurance came to be when exclusions were placed on general liability policies. If you look at a general liability policy, you'll see a pollution exclusion, so environmental insurance in its own right was created to fill in that coverage gap and provide affirmative coverage for environmental liability.
The environmental insurance space is extremely innovative, and we're constantly working with the environmental insurance companies to provide products that provide contract certainty and affirmatively cover items that may be excluded elsewhere.
Products pollution liability is a big one where environmental insurance carriers offer affirmative coverage for pollution created by your product.
Another big one is lender liability. When lenders are loaning on properties, there's coverage available within the environmental market to insure their exposure associated with it.
One that we're excited about has a large focus on reducing carbon footprints. There are a lot of initiatives to capture carbon as part of the Inflation Reduction Act. A few environmental carriers are looking at developing solutions where if you receive credits for sequestering carbon, but something happens where that carbon that is released back in the environment and the 45Q tax credits are lost, an environmental product could affirmatively cover that exposure. This could bring contract certainty to some of those environmental risks.
R&I: Are products for 45Q credits available or are they still in the works?
MY: They're still being developed, but they are available for the right project.
R&I: It sounds like finding insurance coverage for some of your clients requires you to really think outside of the box. What resources do you rely upon to help you keep your mind primed for problem solving?
MY: Every single client we work with, and every environmental risk is different. And information is everything.
So when we're working with a client to determine what their environmental exposures are, the first thing we typically look at is any environmental reports on file; that can be a phase one or two environmental site assessment.
But we also like to focus on all the contracts that the company has entered into. If they purchased a property 10 years ago, we want to see what that purchase agreement looked like to determine what kind of liability they may have assumed. If they're leasing properties, we want to review their lease agreements ― we want to take a look at everything.
Once we have an understanding of the environmental risk they face and the assumed liability, we then reconcile that against the insurance products available to determine a good fit.
While that's going on, we're also working with the client to review all their risk management plans, including their spill prevention plans, their tank management plans. All of that creates a narrative for us to clearly articulate to insurance markets what exposures they face but also how they're offsetting those exposures.
Once you understand what a client is going through, what they're doing to mitigate risk, then you keep up with current events in the space to see what could be down the road for that client.
[From there] you can develop an environmental insurance policy that addresses what they need today, and also what they're going to need in the future, potentially, based on what's happening within the EPA or within state agencies or what lawsuits are being filed.
It's staying on top of the trends, not only to help them develop an insurance program, but also to help them manage risk and think about ways that they can better run facilities ― very holistic.
R&I: Where do you see opportunities to help some of your clients manage their environmental risks better?
MY: There's two parts to it: Due diligence is a huge area. I think we're able to offer a lot of value there. When a company is looking at potentially acquiring a new company it's about optimizing a due diligence process to make sure you're addressing environmental issues early; that's key.
Contracts also are critical ― making sure that you're not assuming any unnecessary risk, particularly when it comes to environmental liability. It's about making sure the indemnifications are fair on both sides.
If you are assuming environmental liability, we help clients make sure whatever indemnification they're giving is contemplated in their insurance program. That's also crucial.
Another important thing for me is to always educate clients on claims. Knowing how to use insurance once something happens seems obvious but is often overlooked.
So, we do educational sessions with our clients to make sure that they're coordinating with their field operations and that the information flow is going through to those who manage the insurance programs. It's impressive to see the procedures our clients have in place to make sure everything's synced up. &
Raquel Moreno is a staff writer with Risk & Insurance. She can be reached at
[email protected]
.