Willis Towers Watson Broker Marshall Yacoe Recognized as a 2023 Environmental Power Broker
Marshall Yacoe, Vice President, Senior Environmental Broker, Willis Towers Watson
Harbor Group Consulting, an insurance analytics firm in Miami, was advising a REIT that was in pursuit of a portfolio of post-industrial properties and whose lenders demanded environmental coverage free and clear of exclusions for known environmental conditions.
Marshall Yacoe dug into the portfolio and determined that about 20 of its more than 150 locations would require a known pollution exclusion — a dealbreaker for the lenders. Rather than giving up, Yacoe began looking for innovative ways to structure coverage that would separate the lenders' insurable interest.
"There were numerous large commercial lenders involved and lots of moving parts," said Amber Walker, senior consultant, environmental, Harbor Group. "Marshall did a fantastic job of communicating our concerns to the insurer and keeping us updated, and in the end, he successfully secured coverage giveback for the lenders on many of the collateral-specific restrictions, including for PFAS."
Charles Morgan, SVP and COO, Empire Building Diagnostics, a firm that specializes in selective demolitions, also lauded Yacoe's willingness to dive deep into a company's specifics in search of unexpected solutions.
"He really took the lead of taking apart every aspect of what we do, who we work for and what the real risks and liabilities were," Morgan said. "He put together a great program … and we got numerous responses. He saved us over $800,000 in the first renewal."
2023 Environmental Power Broker Winners and Finalists
---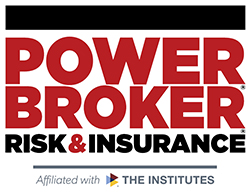 What is a Power Broker?
A Risk & Insurance Power Broker® is an individual who stands out among their peers for the exceptional client work they have delivered over the past year. While brokers play many key roles in the insurance industry and risk profession, a Power Broker® award recognizes problem solving, customer service and industry knowledge.
Our goal is to broadly recognize and promote outstanding risk management and customer service among the brokerage community.
Who selects the winners?
Power Brokers are selected by risk managers based on the strength of the testimonials they provide to a team of 15 Risk & Insurance editors and writers.