Cobbs Allen Broker Richard Kohn Recognized as a 2022 Captives Power Broker
Richard Kohn, Senior Vice President, Cobbs Allen
Richard Kohn saw increased demand for captives over the past year, a direct response to the hardening insurance market. Clients staring down an unfavorable renewal process often need results, and fast, but know little about the captive space.
Andy Wenzler, risk manager of the Fite Building Company, has appreciated not only Kohn's time and patience in outlining the nuances of captives but also his clear communication style.
"The captive program is a complicated product," Wenzler said. "He's very good at explaining just about any part that needs to be explained. I think it takes a special insurance broker to be able to sell that product. Richard is very positive, proactive and responsive [to] our needs and works hard to get us the best value."
Client White-Spunner recently set up a captive program: "He understands the biggest risk factors in our industry, which are contractual relationships upstream and downstream, and he has a detailed knowledge of how to shift risk downstream and mitigate issues as they as they arise.
"Going to a captive was a big shift for us fundamentally in our insurance offerings, across our other lines," said director of finance Ryan Zoghby.
"[Kohn's team] is always looking at the bigger issues in the marketplace are and advising us on the steps we need to take by next year's renewal. That includes telling us if our solutions are getting outdated."
2022 Captives Power Broker Winners
---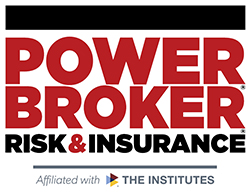 What is a Power Broker?
A Risk & Insurance Power Broker® is an individual who stands out among their peers for the exceptional client work they delivered over the past year. While brokers play many key roles in the insurance industry and risk profession, a Power Broker® award recognizes problem solving, customer service and industry knowledge.
Our goal is to broadly recognize and promote outstanding risk management and customer service among the brokerage community.
Who selects the winners?
Power Brokers are selected by risk managers based on the strength of the testimonials they provide to a team of 15 Risk & Insurance editors and writers.