Aon Broker Meredith Suchecki Recognized as a 2020 International Power Broker
Meredith Suchecki, Senior Broker, Aon
Many U.S.-based multinationals will be impacted by Brexit, and their brokers are tasked with ensuring coverages do not lapse. Delivering this result is akin to completing the world's biggest jigsaw puzzle on a deadline.
For one global logistics company, that meant moving some coverages out of its UK-based captive — which had been a successful company thus far — and placing certain policies with the local London market.
It's not the first time Meredith Suchecki has had to re-evaluate a program or policy that no longer met a client's needs.
She has helped several clients enjoy growth by ensuring their coverages kept up with expanding exposures.
"Meredith helped us to include multiple of our smaller acquisitions seamlessly. She helped structure a multi-tier deductible to address the vastly different entity sizes these acquisitions may reflect and separated these smaller entities within each country from our main entity, which has always driven all rates and deductible settings.
"This allowed us to tailor it to their size and scope while still having the benefit of the global controlled program," said Sam Kilpi, property risk manager for UPS.
"Meredith goes above and beyond in understanding our company, especially our international operations.
During an acquisition, she was able to tell us more about our business then what we had been told. She is always interested in learning more about our company," said the risk manager of a multinational health care company.
2020 International Power Broker Winners & Finalists
---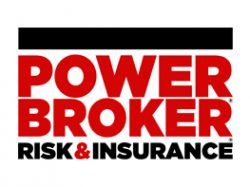 What is a Power Broker?
A Risk & Insurance Power Broker® is an individual who stands out among their peers for the exceptional client work they delivered over the past year. While brokers play many key roles in the insurance industry and risk profession, a Power Broker® award recognizes problem solving, customer service and industry knowledge.
Our goal is to broadly recognize and promote outstanding risk management and customer service among the brokerage community.
Who selects the winners?
Power Brokers are selected by risk managers based on the strength of the testimonials they provide to a team of 15 Risk & Insurance editors and writers.