Aon Broker Bleu Bettencourt Recognized as 2020 International Power Broker
Bleu Bettencourt, Chief Brokering Officer, Aon
Bleu Bettencourt specializes in making global insurance simple and efficient for his clients. The role of insurance, he believes, is to enable business; not hinder it.
Bettencourt can take the most disjointed global program and make it streamlined, rolling key coverages together into a master program supplemented with compliant local policies wherever needed.
For one client, he was able to implement manuscript policies in 70 countries requiring local admitted insurance, while keeping its fronting fee flat.
Bettencourt's newly designed programs leave clients with better coverage and less confusion. Each is tailored to unique exposures and risk tolerance.
"We had a legacy program in place for several years, but we weren't sure that it was meeting our needs.
"We were having challenges with [the] insurer at the time — didn't think it was the right fit. Bleu issued an RFP and restructured the program. We feel the new program better reflects our needs in terms of risk transfer," said the global risk and insurance director for an international distributor of power generation products.
Bettencourt has been praised for his commitment to improvement.
"He has an explicit understanding of our very complex business. We are not a one-industry business. Each of our business units is diverse, offering a multitude of services and products globally," said Rosemarie Annese, director of risk management for Thermo Fisher Scientific.
2020 International Power Broker Winners & Finalists
---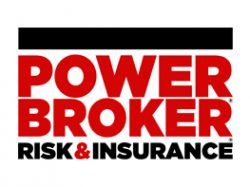 What is a Power Broker?
A Risk & Insurance Power Broker® is an individual who stands out among their peers for the exceptional client work they delivered over the past year. While brokers play many key roles in the insurance industry and risk profession, a Power Broker® award recognizes problem solving, customer service and industry knowledge.
Our goal is to broadly recognize and promote outstanding risk management and customer service among the brokerage community.
Who selects the winners?
Power Brokers are selected by risk managers based on the strength of the testimonials they provide to a team of 15 Risk & Insurance editors and writers.