Alliant Broker Puneet Dixit Recognized as a 2020 Employee Benefits Power Broker
Puneet Dixit, Senior Vice President, Alliant Insurance Services
M&As can present unique challenges in the employee benefits space: suddenly transformed employee demographics; new locales; and misaligned compensation, benefit and retirement structures to name just a few. So it helps to have someone on hand who is uniquely qualified to help.
Puneet Dixit is that person.
"We were just acquired, and leading up to that acquisition, there was a ton of due diligence requests, a lot surrounding benefits," explained Ai-Li Lim, SVP of global human resources at Continuum Managed Services. "Puneet was right there in the due diligence process with us." Dixit was indispensable in helping Lim and her team assemble documents going back years.
"Puneet has been helpful in providing us with not just benchmarks but also with best practices and more cutting-edge ideas for different benefit offerings," said Lim, "things that we might need in order to help differentiate our rewards from those others that we compete with from a talent perspective."
Another client said, "He's focused on the client, he's results-oriented and very entrepreneurial, and he's not afraid to have the tough conversations to get to the right answer. He brought a tremendous amount of valuable industry knowledge to our conversations so that we could accomplish our goals."
Brian Hutzley, CFO at Centre College, said, "This is our third year working with him, and we've actually been able to hold health care costs flat, which is, for us, unthinkable."
2020 Employee Benefits Power Broker Winners and Finalists
---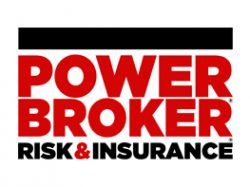 What is a Power Broker?
A Risk & Insurance Power Broker® is an individual who stands out among their peers for the exceptional client work they delivered over the past year. While brokers play many key roles in the insurance industry and risk profession, a Power Broker® award recognizes problem solving, customer service and industry knowledge.
Our goal is to broadly recognize and promote outstanding risk management and customer service among the brokerage community.
Who selects the winners?
Power Brokers are selected by risk managers based on the strength of the testimonials they provide to a team of 15 Risk & Insurance editors and writers.