Alliant Insurance Services Broker Molly Lovelette Recognized as a 2023 Renewable Energy Power Broker
Molly Lovelette, Vice President, Alliant Insurance Services
During 2022, hail greatly affected independent solar power producers, particularly in Texas and the Plains states. Markets saw four major events affecting solar facilities, with property losses that approached $300 million. As a result, there was a constriction of limits for severe convective storm coverage as well as an increase in rates and deductibles for solar operations.
Clients praised Molly Lovelette for providing them serenity in that storm.
"Molly and her colleagues at Alliant led our renewal, which we placed for two years at a relatively flat rate across the portfolio despite a significant hail loss claim we experienced this year," said one client.
Clients credited Lovelette for using excess CAT market capacity, as well as parametric and financial approaches, to craft blended property structures.
"It is difficult to find coverage for an unusual facility," said the principal of one client company. "Ours is a landfill gas-to-electricity and anaerobic digestion facility, which is definitely unusual. Molly always comes through for us, as she did again this year. She found providers for us, guided us through the selection of a provider and specific exclusions, and advised us on cost-effective coverage levels," the client said.
"We didn't have any major claims this year, but we have in the past, which might be cause for concern in terms of renewals. In any event, that was not a problem. Molly advised us on whom to approach and how to explain the history."
2023 Renewable Energy Power Broker Winners and Finalists
---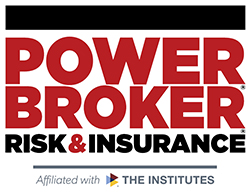 What is a Power Broker?
A Risk & Insurance Power Broker® is an individual who stands out among their peers for the exceptional client work they have delivered over the past year. While brokers play many key roles in the insurance industry and risk profession, a Power Broker® award recognizes problem solving, customer service and industry knowledge.
Our goal is to broadly recognize and promote outstanding risk management and customer service among the brokerage community.
Who selects the winners?
Power Brokers are selected by risk managers based on the strength of the testimonials they provide to a team of 15 Risk & Insurance editors and writers.