Legal Spotlight
A look at the latest decisions impacting the industry.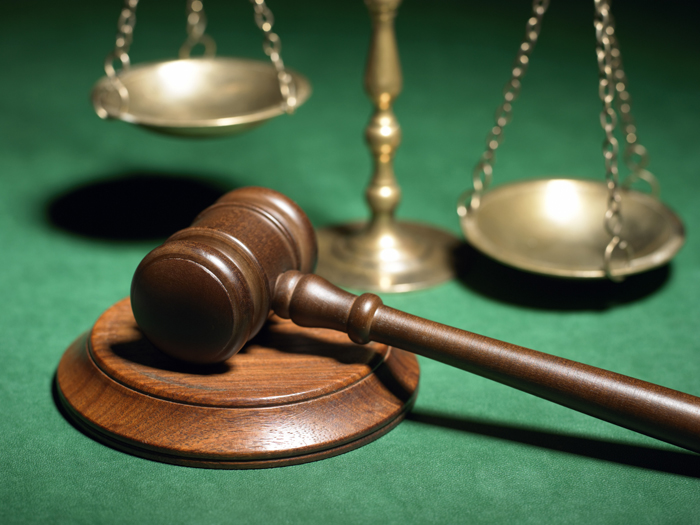 Firms Given More Control Over Independent Counsel
Signal Products Inc. manufactured handbags and luggage using a design known as the "Quattro G Pattern executive in brown/beige colorways," in accordance with its license from Guess? Inc.
In 2009, Gucci America Inc. filed suit against Guess?, Signal and others, claiming the design "infringed on a distinctive Gucci trade dress known as the 'Diamond Motif Trade Dress.' " Signal's share of the infringement claim was $1.8 million.
Signal filed suit in U.S. District Court in California after its insurers — American Zurich Insurance Co., which had issued a primary commercial general liability policy, and American Guarantee and Liability Insurance Co., which had issued an umbrella liability policy — refused to pay $1.9 million in defense costs.
Zurich countersued, seeking a summary judgment that it was not required to reimburse Signal for a $750,000 interim legal payment to the primary legal firm retained by Guess? (of a total $1.9 million in fees for Signal) or for $1.2 million in legal fees for a second law firm that represented Signal in the action.
The insurers argued they were not required to pay fees to the second law firm because Signal had already retained another law firm to represent it, and that the fees were not incurred in connection with Signal's defense.
U.S. Judge Christina Snyder in August rejected requests from both sides for summary judgment, ruling more information was needed to determine reasonableness of legal fees and other "genuine issues of disputed material fact."
However, she did rule, in this case of first impression, that Signal could use more than one law firm as independent counsel when there is a potential conflict of interest in insurance cases.
"Having accepted that multiple attorneys may serve as … counsel, there does not appear to be any principled grounds for requiring as a matter of law that all of those attorneys need to be employed at the same law firm," she wrote.
Scorecard: The insurers may have to pay up to $1.2 million to the second of two law firms, in addition to possibly having to pay up to $1.9 million in litigation costs to the primary firm.
Takeaway: California law allows an insured to retain more than one law firm as independent counsel in an insurance dispute.
Attorneys' Fees Not Included in Damages Exclusion
Several years ago, two class-action lawsuits were filed against PNC Financial Services Group, each claiming the bank improperly charged customers $36 overdraft fees.
Both actions were settled by PNC: One in 2010 for $12 million — which included $3 million in attorneys' fees, $77,857 in costs and expenses, and $15,000 toward incentive fees for the representative plaintiffs — and one in 2012 for $90 million, including $27 million for attorneys' fees, $183,302 for reimbursement of costs, and $30,000 in plaintiffs' incentive awards.
On May 21, a U.S. judge in the Western District of Pennsylvania recommended that the insurers cover the settlement costs. Both Houston Casualty Co. and Axis Insurance Co. had issued policies with a $25 million liability limit, subject to a $25 million retention.
In June, U.S. Judge Cathy Bissoon in that district disagreed. She ruled that the insurers were not responsible for the part of the settlements that returned overdraft fees to customers — since fees were excluded from the definition of "damages" in the policy.
Attorneys' fees and costs totaling $30.3 million, she ruled, were not excluded. She ordered more proceedings on the claims expenses and damages.
Scorecard: Two insurers are responsible to cover up to $30.3 million for attorneys' fees and costs that were included in settlements of two class-action lawsuits.
Takeaway: The fee exception to damages does not extend to the entirety of settlement costs, particularly attorneys' fees, costs and incentive awards.
Underwriters Must Pay Recall Costs
When Abbott Laboratories agreed in December 2000 to acquire the global operations of Knoll Pharmaceutical Co., it notified its Lloyd's of London carriers, in accordance with its product recall insurance coverage. That coverage stated the new entity would automatically be covered, but additional premiums would have to be negotiated.
As part of the negotiation with a group of underwriters led by Beazley and American Specialty Underwriters, Abbott indicated there was no "current situation, fact or circumstance" that would lead to a claim under the Accidental Contamination policy (which would include any government drug recalls).
A premium was eventually paid and accepted in July 2001, even after the company advised the underwriters that the U.S. Food and Drug Administration may pull Knoll's popular thyroid drug Synthroid from the market.
The company and its underwriters did execute in October 2001 a "tolling agreement … that would allow the parties to preserve their rights with respect to any Synthroid-related claims."
On March 6, 2002, the Italian Ministry of Health suspended all sales and marketing of sibutramine (manufactured by Knoll as Meridia).
Abbott filed a claim under the policy, and on May 16, 2003, the underwriters informed Abbott the tolling agreement was cancelled because Abbott "had not fully responded to their document and information request." When it asked what information was needed, Abbott received no response.
On June 2, 2003, the underwriters filed suit to rescind the policy, while Abbott countersued for a declaratory judgment for coverage, breach of contract and "vexatious delay damages."
A judge rejected the underwriters' claim for recission, noting that the insurers had accepted the additional premium and that the Synthroid situation had been disclosed in a timely manner.
For damages, the court put the company's losses at $155.2 million. Minus a deductible and 10 percent coinsurance, the underwriters were told to pay $84.5 million, plus about $2.8 million in costs and interest.
A three-judge panel on the Appellate Court of Illinois, First Judicial District, upheld that decision on appeal on July 28.
Scorecard: The underwriters have to pay $84.5 million plus $2.8 million in costs and interest.
Takeaway: By accepting the premium and failing to pursue issues of due diligence, the underwriters undercut their argument for a "material misrepresentation" by the company.
The late Anne Freedman is former managing editor of Risk & Insurance. Comments or questions about this article can be addressed to
[email protected]