Workers' Comp Power Broker Ettie Schoor Shares Insight on Pandemic Risk, Mentorship and Comp Trends
2022 Workers' Comp Power Broker Ettie Schoor shares her journey through the industry, from working at a large brokerage to starting her own business.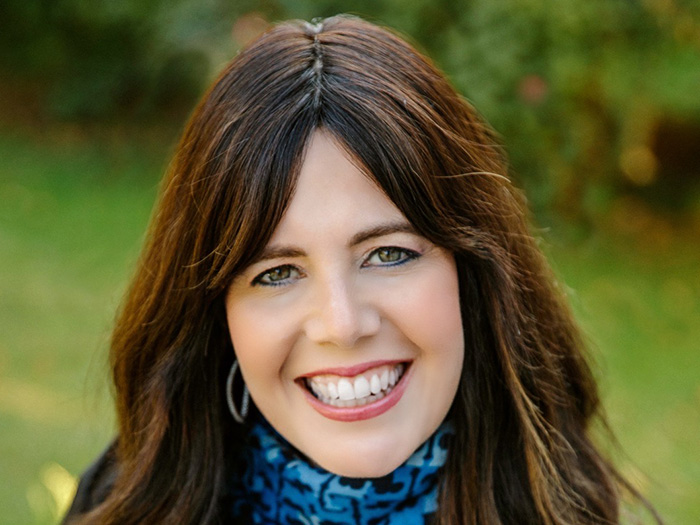 One of the knock-on effects of the pandemic is the way that it accelerated many trends that were just taking hold in workers' comp, like telehealth and a greater emphasis on mental health and worker wellbeing. 
Brokers have had to pivot and adapt quickly in order to bring clients the right solutions at the right time. Ettie Schoor, president, PRISM Insurance Group, is among six brokers honored as 2022 Workers' Compensation Power Brokers for their achievements guiding clients through the new landscape.
Risk & Insurance® spoke with Schoor about her journey through the industry and how the pandemic has affected workers' compensation claims in the health care sector. 
Risk & Insurance: What led you to the place you're in now in your career? How did you get your start in the insurance industry?
Ettie Schoor: I had my start in the insurance industry with a job in a large brokerage firm. Once I got my feet wet and started to learn the process, I had a vision to develop a comprehensive risk management program. Insurance premiums were on the rise, and the only real way to help clients was to help them control their risk rather than just helping them secure policies. 
This was not such a popular idea as brokers are in the business of securing coverage. I set out on my own to provide only risk management to clients. I was young, energetic and driven and had a laser focus on loss control and prevention coupled with proper claims management to aid in claims costs. 
After a year or so, the insureds realized the distinct value I was offering and asked me to be the full-service broker for them, which would include marketing, policy binding as well as risk and claims management. This unique approach was revolutionary and, as they say, the rest is history.
R&I: What is the work achievement you're most proud of?
ES: When Superstorm Sandy hit the NYC area in October 2012, I realized that the community where we work was in much need of immediate assistance. 
Thousands of people who knew nothing about insurance now had to understand their coverages and policies and the claims process. There was also a massive need of aid that the community needed ranging from mold remediation, beds, water heaters, washer/dryers — the list goes on and on.
PRISM mobilized its existing office and set out to hire staff to join the team who would solely focus on helping the victims of the storm. 
This was the birth of NIVNEH, an organization that took the model of the PRISM brokerage office and developed a computer program and database to reach as many people as possible to help with their immediate needs after Sandy. 
The grassroots efforts raised and distributed hundreds of thousands of dollars to help families get back in their homes and start to rebuild. The phones rang non-stop as the team calmly answered each question regarding insurance and available resources. It was really an amazing accomplishment to watch staff who took their knowledge and time to help the storm victims get back on their feet.
R&I: Who would you say have been your biggest mentors? Are you paying that knowledge forward by mentoring yourself? In what ways?  
ES: My biggest mentor in handing challenges, roadblocks and building a business form the ground up is my husband, Asher. 
When we first got married, he was in NYU getting his JD & MBA followed by a career at McKinsey, which required a lot of traveling. While I had a strong vision and a drive to create a company that would be the leader in risk management for the health care industry, I needed a partner who could help focus this energy and idea into a sound and successful business. 
Asher mentored me every step of the way with regards to everything technical and business related. Running a business has many facets and Asher showed me the ropes in many areas to get PRISM off the ground and to grow over the next 25 years. Asher eventually joined the company and continues to oversee many of the business aspects of PRISM. 
Paying it forward: As an entrepreneur, I receive phone calls all the time with people asking for advice on various components of running a business regardless of the industry.
As a woman-owned and operated company, this puts me often in the unique position to mentor and guide other women with a great idea who are unsure if they can pull it off and juggle a family life at the same time. I can support them and offer practical advice on how they too can build up a successful company and balance a home and family life at the same time. 
R&I: What would you say are some of the bigger workers' comp trends of note this year?
ES: We provide robust analytics and charts to our clients and a distinct trend of the past year is the increase of workers' compensation injuries among employees who have been at the employer for 6 months or less. 
This is a relatively new trend as in the past we saw more injuries among the aging workforce population. This is a stark contrast now to see a trend specifically related to newer employees getting hurt on the job. 
This requires a deeper dive and we encourage and assist our client to really review the onboarding and training process for all new hires and to ensure proper supervision, continued oversight and ongoing education to all new employees.
R&I: What are the biggest differences you've seen in the way clients approach their workers' comp programs since the pandemic began?
ES: The COVID-19 pandemic affected all industries across the board. The health care industry was hit really hard, and a significant pandemic-related phenomena I have found amongst our broad client base is the issue of staffing shortages. 
This difficulty to the industry affects operations in various ways including the workers' comp programs. Firstly, there is a concern that the staffing shortage will lead to increased injuries due to a lack of support on the floors of the nursing homes. 
Secondly, the pandemic allowed for TNAs (Temporary Nursing Assistants) to work alongside CNAs (Certified Nursing Assistants), which led to an additional workers' comp related concern of sufficient training for these individuals to avoid work-place injuries. 
Thirdly, there is a strong move to outsourcing staff throughout all departments to address the staffing shortage, and that is a concern as well as it affects the overall program with different employees being on the insured's program, and a lot more being agency employees and under another employer. 
To summarize, the pandemic unleashed a staffing shortage unprecedented in the health care space and the void has direct concerns, which impacts out clients' workers' compensation programs. &
Courtney DuChene is a freelance journalist based in Philadelphia. She can be reached at
[email protected]
.