Rising Star Abby Flaherty of Risk Strategies Details Her Entertainment Brokering Journey and How Industry Tragedy Has Impacted Coverage
Working as an entertainment broker, Risk Strategies' Abby Flaherty enjoys thinking creatively to help her clients.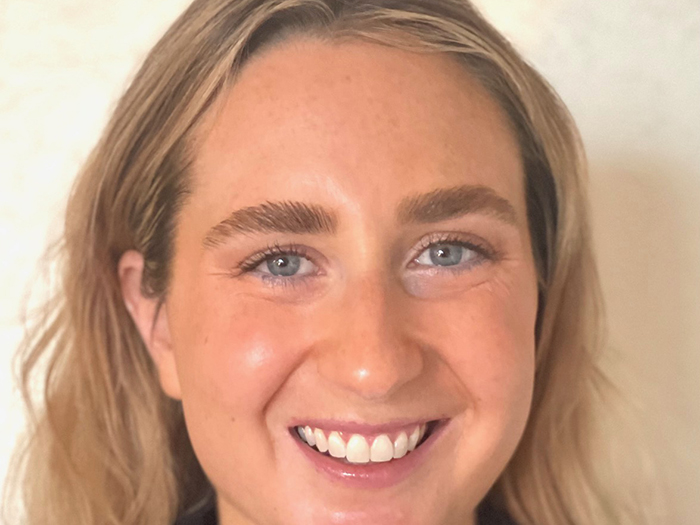 ---
Come see the Stars! As part of our ongoing coverage of the best brokers in the commercial insurance space, Risk & Insurance®, with the sponsorship of Philadelphia Insurance, is expanding its coverage of the Rising Stars — those brokers who represent the next wave of insurance brokering talent.
Look for these expanded profiles on the Risk & Insurance website and in your social media feeds now and continuing into 2023.
Here's our conversation with Abby Flaherty, broker at Risk Strategies, and a 2023 Entertainment Power Broker and Rising Star.
Risk & Insurance: How did you get into insurance, and from there into your current role as an entertainment broker?
Abby Flaherty: During college, I interned at a private brokerage which was acquired by a major firm. I was lucky to be part of a great internship program which led to a full-time position after graduation.
R&I: The entertainment industry sounds glamorous, but it also must be hard work. How do you balance the challenges of hard-to-place risks and hard markets with the excitement and glamour of the industry? 
AF: It is definitely not a 9-to-5 job but being "on call" just goes with the territory and you get used to it. Our team works very well together, and we pitch in to back each other up as needed. Fortunately, our underwriters are good sports and are available when needed as well.
R&I: What changes have you experienced since the tragedy on the Rust set and how has that affected coverage and capacity?
AF: The biggest impact in my experience has been on small films. The carriers are not willing to risk a large loss on a small premium return. Many things that wouldn't have raised eyebrows are now dealbreakers on films with budgets under $10 million — small stunts, watercraft, and even nudity aren't palatable for most markets.
Indie films employing freelancers are now finding themselves having to provide in-depth information upfront (at a time when details are typically still in flux). There is certainly sticker shock with often only one market agreeing to provide a coverage solution.
R&I: What has surprised you most during your career in broking?
AF: There is truly a market for everything — no matter how unique the situation seems, generally a version of it has been done before. I am lucky to be part of a great team and continue to be impressed with my colleagues' experience and coverage knowledge, ranging from car chases to pyrotechnics to exotic animals.
Every day is an opportunity to think creatively and learn something new.
R&I: What advice would you give to a new broker considering specializing in the entertainment industry?
AF: I would say that you have to remember who your client is and what their priorities are. In the entertainment industry, they are often wearing many hats and are more concerned with the creative aspect of the job rather than the business end. We are there to ensure a back-stop should something go wrong, but I try to keep in mind that not all clients are interested in lengthy discourse involving insurance jargon. &
Abi Potter Clough, MBA, CPCU, is a keynote speaker, author and business consultant focused on Insurtech, leadership and strategy. She has over 15 years of experience at a Fortune 500 company with expertise in P&C claims operational leadership, lean management consulting, digital communications and Insurtech. As the past chair of the International Insurance Interest Group of the CPCU Society, Abi remains involved in many international initiatives and projects. She has published two books about change management and relocation. Abi can be reached at
[email protected]
.