Risk Strategies Broker Abby Flaherty Recognized as a 2023 Entertainment Power Broker
Abby Flaherty, Senior Account Manager, Risk Strategies
No one knows the entertainment sector's dynamism like Abby Flaherty, who has embraced this fast-paced world where lighting, weather and location have a big impact on a project's success.
Recently, one of Flaherty's clients was producing a low­ budget indie Western in New Mexico. Given the tragedy on the set of "Rust" in 2021, Westerns are harder to place, particularly one with a budget of only $7 million.
"We received declinations from all markets except one. which agreed to consider the film as a favor for Abby," the client said.
"Abby worked closely with the underwriter to ensure they had an accurate understanding of the risk. This was a coming-of-age, LGBTQ+ drama and not your standard gunslinging Western. She then looped in the carrier's loss control team, which happened to know the stunt coordinator on our film. After getting the underwriter and the loss control team comfortable with the activities. they agreed to write coverage for the film for a fair price. I was very relieved that Abby was able to offer us a solution as the principal photography date neared. Otherwise, production would have stalled and we would have likely needed to self-insure."
Flaherty's personal relationship with the market helped with a risk no one else wanted to insure.
"We ended up having a $100K+ claim due to high winds and fire near our location in New Mexico. This was not a clear-cut extra expense claim. Ultimately, the claim was covered, and I was happy Abby had our backs on this project."
2023 Entertainment Power Broker Winners and Finalists
---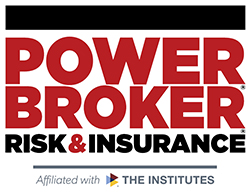 What is a Power Broker?
A Risk & Insurance Power Broker® is an individual who stands out among their peers for the exceptional client work they have delivered over the past year. While brokers play many key roles in the insurance industry and risk profession, a Power Broker® award recognizes problem solving, customer service and industry knowledge.
Our goal is to broadly recognize and promote outstanding risk management and customer service among the brokerage community.
Who selects the winners?
Power Brokers are selected by risk managers based on the strength of the testimonials they provide to a team of 15 Risk & Insurance editors and writers.