PRISM Insurance Group Broker Ettie Schoor Recognized as a 2022 Workers' Comp Power Broker
Ettie Schoor, President, PRISM Insurance Group
Health care clients have been singing the praises of Ettie Schoor due to her efforts in helping with their workers' compensation policies. 
"It's not like workers' comp is the sexiest topic," the general counsel for a group of skilled nursing facilities said. "One thing we really value about this relationship is that [Schoor and PRISM are] somebody who turns things around very quickly. They problem solve. They don't say no. They find out a way to 'yes.' "
This client is located across four states in the Midwest and appreciates that Schoor keeps them abreast of each state's unique regulatory requirements and that she responds to requests in a timely manner.
Their business has been growing exponentially — from four facilities to 50 — and expedience was key when it needed to add a new company to its policy two weeks after an acquisition. "We're a growing company. Every day is kind of crazy here, and we really appreciate having a broker that can keep up," the client said. 
Another client faced a tough renewal after losses in 2018 — including a tragic motor vehicle accident that took the life of two employees — sent its experience modification soaring.
Before the accident, the company had an experience mod of 1.3, and it was hoping to get it down to 1 by the end of the year. The mod increased to 1.62. This renewal was made even more challenging by the pandemic.
When the company's incumbent carrier came in with steep increases at renewal, Schoor went back to the marketplace and found a new carrier that actually saved the client $45,000. 
2022 Workers' Compensation Power Broker Winners 
---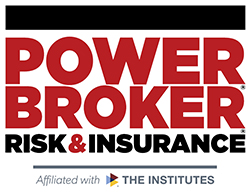 What is a Power Broker? 
A Risk & Insurance Power Broker® is an individual who stands out among their peers for the exceptional client work they delivered over the past year. While brokers play many key roles in the insurance industry and risk profession, a Power Broker® award recognizes problem solving, customer service and industry knowledge. 
Our goal is to broadly recognize and promote outstanding risk management and customer service among the brokerage community. 
Who selects the winners? 
Power Brokers are selected by risk managers based on the strength of the testimonials they provide to a team of 15 Risk & Insurance editors and writers.