#MeToo: What the EPL Trend Conversation Looks Like Five Years On
Five years after #MeToo surfaced as a movement, businesses are still figuring out the best steps to take to curb and report sexual harassment in the office.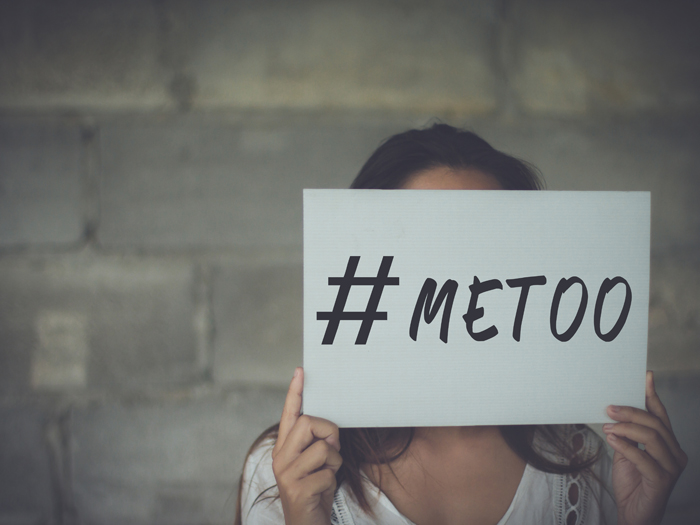 Five years after #MeToo went viral in 2017, employers continue to grapple with how best to prevent sexual harassment in the workplace.
#MeToo brought attention to the issue in a way it had never received before and spurred thousands of workers who believed their legal rights had been violated to take action against employers.
"The movement gave a voice to victims of sexual violence and abuse and also brought the issue of workplace sexual harassment into a very public space," said Chris Williams, employment practices liability product manager at Travelers Insurance.
"The movement created a shift in workplace culture, because people were empowered to come forward and file complaints, holding employers accountable if they did not address sexual harassment."
What Happened After #MeToo Began
In the years immediately following 2017, sexual harassment claims filed with the U.S. Equal Employment Opportunity Commission (EEOC) jumped from 6,686 claims in 2017 to 7,609 in 2018, and 7,514 in 2019, which was a 12% increase over 2017.
The EEOC reports that between 2018 and 2021, it received a total of 98,411 charges alleging harassment on any basis and 27,291 charges alleging sexual harassment.
"The pandemic likely caused a decrease in the numbers, starting in 2020, because a number of employees were working remotely," Williams said.
"But the cases that have been brought [up] have generally been more expensive, and sexual harassment is still an important issue for employers to guard against."
Lawsuits and Verdicts Rising
Charges of sexual harassment can have severe consequences for employers.
In March 2022, for instance, a California federal court approved an $18 million consent decree in a lawsuit brought by the EEOC against Activision Blizzard, Inc., a Southern California-based video game development and publishing company that was accused of sexual harassment and pregnancy discrimination and of retaliation against employees who complained.
The story does not end there, however.
Another Activision lawsuit was filed in October 2022 and alleges that the company failed to prevent sexual harassment and discrimination in the workplace. It also alleges that a manager engaged in sexual advances as well as revenge porn and sexual battery.
While an $18 million consent decree certainly makes headlines and highlights just how costly sexual harassment claims can be for employers, "the cost of litigating a sexual harassment claim can be significant, with defense expenses often exceeding $150,000," Williams said.
"If a ruling goes against an employer, that can also be costly."
Williams cites the 2021 edition of Thomson Reuters' "Employment Practice Liability: Jury Award Trends and Statistics"; between 2014 and 2020, the average award in a discrimination case is listed as $232,266, which did not include plaintiff attorney fees or defense expenses.
Changing Laws for State and Federal Levels
While employers are coping with the issue, so too are federal and state legislatures, which have taken a variety of actions to battle sexual harassment since 2017.
For instance, the Ending Forced Arbitration of Sexual Assault and Sexual Harassment Act of 2021 was enacted in March 2022 and allows employees, should they choose, to pursue sexual harassment accusations in court instead of through arbitration.
"Also, some states have extended the statute of limitations on sexual harassment claims," Williams said.
"Other states have said that when a sexual harassment case is settled, an employer cannot require that the settlement be confidential. A number of states mandated sexual harassment training for employees."
California, Connecticut, Delaware, Illinois, Maine and New York all require employers of a certain size to provide their employees with sexual harassment training.
"The media attention on sexual harassment, as well as employer training requirements, have all created more awareness," Williams said.
What Employers Are Up To
The focus brought by #MeToo has prompted employers to prioritize the issue.
"Companies are treating sexual harassment complaints more seriously and seem to be more inclined to investigate allegations promptly and take remedial actions," he said. "There is far less tolerance for individuals who engage in sexual harassment, even if they are significant performers or CEOs."
Williams said preventing sexual harassment in the workplace starts at the top, and that company leaders need to create and then enforce a company culture that does not tolerate sexual harassment.
"The leadership of the organization should lead the charge on this initiative," he said. "Companies should ensure they have a written policy on sexual harassment, provide it to all employees, and follow that policy, which should include multiple options for employees to lodge a complaint and not be limited to the employee's manager.
"Another tool available is providing training on preventing sexual harassment and making it mandatory for all employees," he added.
Williams also recommends employment practices liability (EPL) insurance, which covers businesses against claims by workers that their legal rights as employees of the company have been violated.
"An EPL policy should also be considered. Even for an employer that has all the right policies in place, there is always a risk of a rogue employee creating a sexual harassment exposure," he said.
For Activision, the ramifications of the consent decree will continue. Some of the long list of other actions the company (which has locations in California, Wisconsin, New York, Minnesota, Texas and Arkansas) has agreed to take include:
Having a neutral third-party equal employment opportunity (EEO) consultant, overseen by the EEOC
Undergoing audits on pending and current complaints to determine the effectiveness of the handling of the complaints
Submitting to unannounced audits of current employees to assess whether sexual harassment, pregnancy discrimination and related retaliation issues are properly being addressed. Semiannual reports will be provided to the EEOC for review for the duration of the decree
Provide that the EEO consultant will oversee and review the companies' policies and procedures for handling complaints. Additionally, the companies have agreed that company policies will also apply to interns, temps and the online gaming environment, and additional policies such as an alcohol policy and workplace relationship policies will be implemented
Provide antiharassment and antidiscrimination training that includes bystander intervention and civility
Provide that human resources personnel will attend training designed for HR investigations
Implement a performance review system for managers, supervisors and human resources personnel that includes an EEO component
Expand mental health counseling services available to its employees who have experienced sexual harassment at any time
Provide a centralized tracking system for complaints of discrimination and harassment
Other detriments stemming from a sexual harassment charge are less tangible than the costs from legal settlements and ongoing monitoring but they can also exact a toll on a company.
"Sexual harassment can harm morale, negatively impact productivity and damage an organization's reputation in the marketplace," Williams said. &