Legal Spotlight
A look at the latest decisions impacting the industry.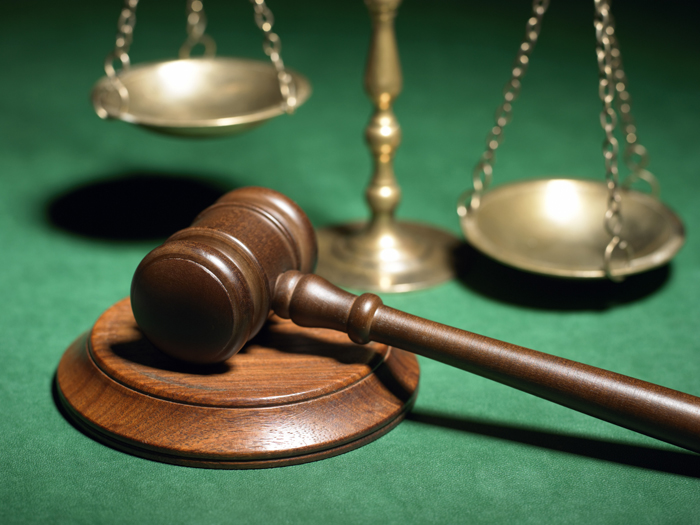 Court Upholds Reservation of Rights
Wellons Inc. created two thermal oxidation energy systems in 2002 for Langboard Industries in Quitman, Ga., that were designed to generate electricity to be sold to Georgia Power.
After designing and providing the systems to Langboard, at a cost of $13.7 million, Wellons agreed in 2003 to install them, at a cost of $3 million.
During the construction phase in 2004, a "tube bundle" collapsed, causing extensive property damage, but the system was ultimately placed in service by June 2005, at which time leaks were discovered in the "superheater" portion of the system, according to court documents.
To fix the leaks and seal weld the joints, Wellons hired Hunt Construction, which completed the work in March 2006. The superheater was put back into service even though leaks still occurred. Two weeks later, one of the superheater tubes "completely severed." Wellons claimed Hunt's faulty repair work was responsible.
Langboard requested a new superheater, at a cost of $850,000, to be designed and installed as the current system was "not conducive to long term operation." Wellons agreed, but did not immediately notify Lexington Insurance Co., which had issued a commercial general liability policy, with a per occurrence limit of $1 million. Lexington also had issued an umbrella policy, with a per occurrence limit of liability of $10 million.
Two months later, Hunt filed suit against Wellons for monies owed for its work. Lexington was notified through its agent, referencing the CGL policy and not the umbrella policy. Lexington issued a reservation of rights letter, notifying the company it was "investigating this matter."
Langboard eventually filed suit against Wellons in 2007. Lexington sent another, similar reservation of rights letter.
After a jury trial in 2010, Langboard was awarded $8.4 million for breach of the purchase and construction agreements. A month later, Lexington advised Wellons it had "no obligation" to defend or indemnify it.
Wellons filed suit seeking a court declaration that the verdict was a covered loss under its CGL or umbrella policy. Both it and Lexington sought summary judgments.
The U.S. District Court for the Northern District of Georgia ruled in Lexington's favor. On appeal to the U.S. 11th Circuit Court of Appeals, Wellons argued the reservation of rights notification needed to be more specific to comply with Georgia law.
The appeals court disagreed in May, saying that Lexington's "defenses of noncoverage were not known …  until it concluded its investigation… ." The court also found that Wellons had never notified the company of a claim under the umbrella policy.
Scorecard: Lexington Insurance did not have to cover an $8 million jury verdict resulting from faulty construction of an energy system.
Takeaway: Insurers "must" give insureds notification of a reservation of rights, but Georgia law only recommends that specific policy terms be part of that notification.
Imitation is Not Disparagement
In 2010, Gary-Michael Dahl, manufacturer of the Multi-Cart, filed a lawsuit against Ultimate Support Systems claiming that Ultimate's Ulti-Cart infringed on Dahl's patent and trademark, and damaged its business and reputation, among other issues.
Both the Multi-Cart and Ulti-Cart are collapsible carts designed for the musical industry to transport music, sound and video equipment.
Ultimate sought defense under its commercial liability policy issued by Hartford Casualty Insurance Co., which denied coverage, claiming that "disparagement" was not covered by the personal and advertising injury policy terms.
The insurance company also said the policy did not cover violations of intellectual property rights.
After Ultimate sued for coverage, the California Superior Court dismissed the lawsuit. That decision was affirmed by the Court of Appeal, and on further appeal to the California Supreme Court, Ultimate lost once again.
The state's high court ruled in June there was no disparagement, either explicit or inferred.
The possible confusion between the two products does not imply inferiority of the Multi-Cart, the court ruled. In addition, Dahl's claim that Ulti-Cart was a "knock-off" of the Multi-Cart, and thus derogatory of the Multi-Cart, was disputed by Dahl's own claim that the two products were "nearly identical."
Scorecard: Hartford did not have to provide a defense to Ultimate Support Systems in a trademark infringement lawsuit.
Takeaway: The ruling limits the scope of an insurer's duty to defend a policyholder when the allegations involve disparagement.
Court Rules on Additional Insureds
On Sept. 13, 2010, workers of Fast Trek Steel were tightening safety cables on steel beams at Yale University's Science Area Chilled Water Plant Shell when the unsecured beams dislodged and collapsed. One ironworker, Robert Adrian, fell to his death. Three others were injured by the falling beams.
Adrian's estate and the injured men filed suit alleging negligence against, among others, Shawmut Woodworking & Supply Inc., general contractor of the construction project, and Shepard Steel Co., a steel fabrication subcontractor.
Because of workers' compensation laws, there were no lawsuits filed against Fast Trek, which, as required by its contract with Shepard, had obtained a general liability policy from First Mercury Insurance Co. with a $1 million per occurrence coverage limitation, and an excess liability policy from National Union Fire Insurance Co., with up to $10 million of coverage.
Both Shepard and Shawmut sought defense and indemnification from First Mercury as "additional insureds" of that Fast Trek policy. Liberty Mutual — which had issued a liability policy to Shepard and is currently providing a defense to Shepard and Shawmut under a reservation of rights — also demanded that First Mercury assume that defense.
First Mercury demurred, contending, among other reasons, that Shawmut was not included in the definition of additional insured, and that even if Shawmut and Shepard were included, there was no coverage because Fast Trek was not named in the underlying lawsuits.
The U.S. District Court for the District of Connecticut disagreed.
It ruled that when Shepard hired Fast Trek as its subcontractor — and as Shawmut's sub-subcontractor — the agreement expressly incorporated the Shawmut-Shepard contract, and that it was "immaterial" that there was not a "direct contractual relationship" between Shawmut and Fast Trek.
In addition, it ruled that the accident was arguably caused by Fast Trek and that the reason Fast Trek was not named in the underlying lawsuits was due to the exclusive remedy rule of workers' compensation law.
Scorecard: First Mercury must defend and indemnify the general contractor and subcontractor in the workplace death and injury lawsuit.
Takeaway: A sub-subcontractor need not be explicitly included in a contract for coverage to be extended.
The late Anne Freedman is former managing editor of Risk & Insurance. Comments or questions about this article can be addressed to
[email protected]
.