Legal Spotlight
A look at the latest decisions impacting the industry.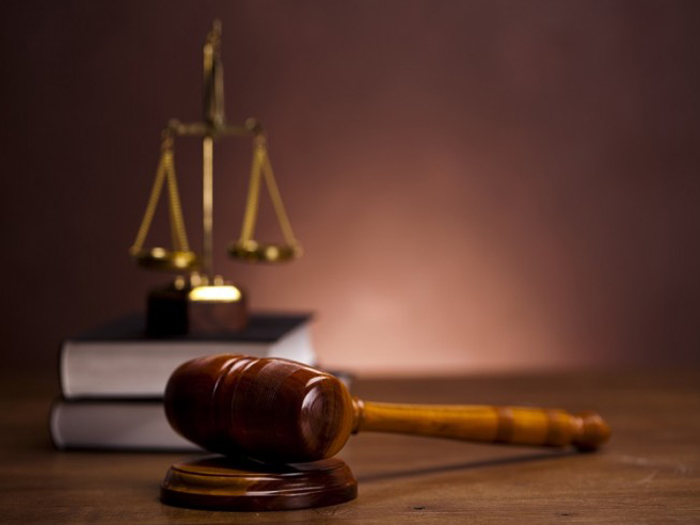 Subrogation Attempt Rejected
St. Paul Mercury Insurance unsuccessfully sought to recover $14.5 million from a security company after a propane tank exploded in an insured's building.
An Illinois appeals court upheld a summary judgment that had been granted Aargus Security Systems Inc., which provided security for the Mallers Building on South Wabash in Chicago.
A tank of liquefied petroleum — which later was determined to be damaged or defective prior to delivery — had been delivered to a jeweler who rented space in the building.
St. Paul Mercury Insurance, as subrogator for Mallers, claimed the security company was negligent and breached its contract by not stopping or reporting the delivery of the propane tank. The insurer argued that Aargus "knew or should have known" that it was creating "a dangerous condition."
The contract between the building owner and the security company did not include specific responsibilities regarding the inspection of deliveries.
The Circuit Court of Cook County, Illinois, rejected the insurer's argument, granting a summary judgment. That court also rejected affidavits from experts, who offered their opinions that appropriate security procedures would not permit delivery of propane tanks. On appeal, the court agreed, ruling that neither expert was part of the contract between the building owner and security company, and that their views on high-rise security were "irrelevant."
The appeals court upheld the lower court's decision that the security company "never undertook a duty to check on propane tanks" as part of its responsibilities.
Scorecard: St. Paul Mercury Insurance Co. will not recoup the payment of $14.5 million it paid in claims following an explosion.
Takeaway: A court will not expand a defendant's duties beyond what the parties agreed upon in their contract.
Insurer Need Not Pay for Atrium Collapse Settlement
The U.S. Fourth Circuit Court of Appeals upheld a summary judgment which allowed ACE American Insurance Co. to reject reimbursement of a $26 million settlement claim.
The claim resulted from the Sept. 5, 2007 collapse of an 18-story, 2,400 ton glass atrium that was being built as part of a $900 million Gaylord National Resort and Convention Center in Oxon Hill, Md. Gaylord hired PTJV, a joint venture between Perini Building Co. and Turner Construction Co., to serve as construction manager.
A year after the collapse of the atrium, PTJV filed a complaint against Gaylord for establishment and enforcement of a mechanic's lien, breach of contract, quantum meruit, and violation of the Maryland Prompt Payment Act. PTJV alleged Gaylord owed it nearly $80 million. Gaylord countersued for breach of contract and breach of fiduciary duty, seeking reimbursement of about $65 million due to PTJV's alleged failure to properly manage scheduling and costs, and failing to build a high-quality project at the agreed-upon price.
Gaylord and PTJV agreed to settle the Gaylord action on Nov. 28, 2008, with Gaylord paying an additional $42.3 million and PTJV crediting back $26 million. PTJV did not seek ACE's consent prior to entering the settlement agreement, and did not seek reimbursement for the settlement amount until about six months afterward, according to court documents.
ACE denied payment, and PTJV filed suit alleging breach of contract and bad faith. A district court upheld ACE's subsequent motion for a summary judgment because of the lack of prior consent to the settlement, and the appeals court agreed with that decision.
Scorecard: ACE will not need to pay a $26 million insurance claim, following an insured's settlement of litigation without prior consent.
Takeaway: The decision breaks away from the trend of courts requiring evidence of prejudice when an insurance company denies coverage due to lack of notice.
ERISA Time Limits  Upheld
The U.S. Supreme Court denied the petition of a Wal-Mart public relations executive to litigate the denial of long-term disability benefits under the retail store's plan, administered by Hartford Life & Accident Insurance Co.
A unanimous decision of the High Court ruled that Julie Heimeshoff failed to abide by the three year statute of limitations in filing her request for judicial review of the insurance company's denial of benefits.
Although Heimeshoff filed the litigation within three years after the final denial of benefits, she did not file it within three years after "proof of loss," as was required in the plan documents.
Suffering from lupus and fibromyalgia, Heimeshoff stopped working in June 2005. In August of that year, she filed a claim for long-term disability benefits, listing her symptoms as "extreme fatigue, significant pain, and difficulty in concentration." That claim was ultimately denied by Hartford when her rheumatologist never responded to requests for additional information.
Hartford later allowed her to reopen the claim without need for an appeal, if the physician provided the requested information. After another physician evaluation and report, Hartford's physician concluded Heimeshoff was able to perform the "activities required by her sedentary occupation."
In her complaint, which was joined by the U.S. government, Heimeshoff argued the controlling statute should be the Employee Retirement Income Security Act, which provides a two-tier process of internal review and litigation. A district court granted a motion by The Hartford and Wal-Mart to dismiss the lawsuit. That was upheld by the U.S. Second Circuit Court of Appeals. The High Court agreed, ruling the statute of limitations was reasonable and there were no contrary statutes that should control the process.
Scorecard: The Hartford need not pay long-term disability benefits to the employee.
Takeaway: The U.S. Supreme Court's decision resolves a split among various federal appeals courts, some of which had upheld plan provisions and others which found they were not enforceable.
Court Reverses Product Liability Decision
The Pennsylvania Superior Court ruled that Indalex Inc. may pursue coverage from National Union Fire Insurance Co. of Pittsburgh, Pa., reversing a lower court decision that dismissed the case.
Indalex was seeking duty-to-defend coverage from the insurer under a commercial umbrella policy as a result of lawsuits filed in five states alleging the company's doors and windows were defectively designed or manufactured, resulting in water leakage, mold, cracked walls and personal injury.
The trial court ruled there was no obligation to defend or indemnify Indalex as the claims involved "faulty workmanship" and thus did not constitute an "occurrence." It dismissed the lawsuit.
On appeal, the higher court found that the underlying claims did count as "occurrences" because the defective products led to damages elsewhere and were "neither expected nor intended from the standpoint of the Insured."
The court ruled that the lower court improperly ignored legally viable product-liability-based tort claims, rejecting the use of the state's "gist of the action" doctrine, which prevents a "plaintiff from re-casting ordinary breach of contract claims into tort claims." The case was remanded to the lower court for further action on the claims.
 Scorecard: National Union may incur claims up to $25 million as Indalex defends itself from the underlying lawsuits in five states.
Takeaway: The decision provides an expansive reading of an insurance company's obligations in commercial general liability coverage.
The late Anne Freedman is former managing editor of Risk & Insurance. Comments or questions about this article can be addressed to
[email protected]