Legal Spotlight
A look at the latest decisions impacting the industry.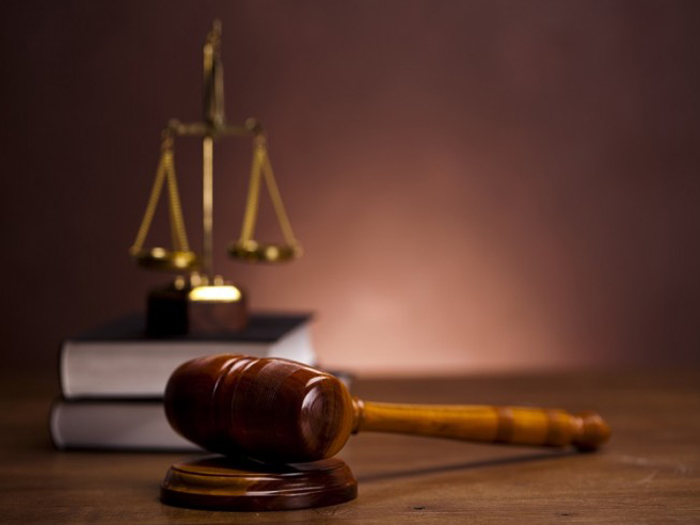 Actors' Union Denied Coverage
Federal Insurance Co. won a summary judgment in a lawsuit filed by the Screen Actors Guild Inc. that alleged breach of contract because the insurer refused coverage for indemnity.
SAG had been sued by Ken Osmond, an actor best known for his role as Eddie Haskell on Leave It to Beaver, and others in a 2007 class action that accused the union of collecting more than $8 million in foreign royalties since 1996 and holding the funds for an "unreasonably long period of time."
Federal agreed to provide defense coverage to SAG, but said its D&O liability and entity liability coverage only covered wrongful acts if the claim "is reported to the company in writing in the manner and within the time provided" in the policy.
The policy also excluded coverage for a loss arising from the insured gaining "any profit, remuneration or advantage to which such insured was not legally entitled."
In September 2010, SAG settled the action, agreeing to pay 90 percent of the funds within three years, and in March, a court approved the settlement. As part of that final order, the court awarded Osmond $315,000 for an "enhancement payment" and for counsel fees.
SAG requested reimbursement of that award from Federal, which was rejected by the carrier. The U.S. District Court in the Central District of California agreed with the insurer, ruling that Federal owed no duty to indemnify SAG for the award, and that "without coverage there can be no liability for bad faith on the part of the insurer."
Scorecard: Federal Insurance Co. did not have to pay $330,000 in fees and expenses to the actors union as part of its settlement of a class-action lawsuit.
Takeaway: The ruling is in line with a recent state appeals court case, which held that liability policies do not cover class-action attorneys' fees in breach-of-contract claims because there is no wrongful act and no loss.
Court Rejects Death Payment
The estate of a man killed in a drilling rig accident saw its legal judgment balloon from a proposed settlement of $250,000 to an initial trial judgment of $15 million and eventually to $72 million plus interest, down to nothing when a Texas court ruled the original "judgment was not the result of a fully adversarial trial."
Randall Jay Seger was killed on July 13, 1992, when a Diatom Drilling Co. rig he was working on collapsed. Diatom notified its comprehensive general liability insurers of the accident, but the carriers were not notified of a lawsuit filed against Diatom about a year later. That suit "sat virtually dormant until 1998," at which time Diatom demanded its CGL insurers provide a defense.
The insurers refused, contending the death was not a covered occurrence and that they had not received timely notice of the litigation. The insurers also refused a series of settlement demands, which successively declined from $500,000 (the policy limits of the CGL policy) to $250,000.
Prior to trial on March 27, 2001, Diatom's counsel withdrew from representation, and the company's general partner, Cynthia Gillman, was treated more like "a witness rather than a party" to the litigation, according to a ruling by the Court of Appeals for the 7th District of Texas. The result was a $15 million verdict in favor of Seger's parents.
Gillman assigned Diatom's rights against the CGL insurers to the parents, who later filed suit seeking damages, claiming the insurers wrongfully refused to defend Diatom and negligently failed to settle the case. Prior to trial, the Segers settled their claims against all remaining solvent CGL insurers except Yorkshire Insurance Co. Ltd., and Ocean Marine Insurance Co. Ltd.
During the trial, the court directed that damages should be based on the initial judgment, and the jury returned a verdict in favor of the parents.
On appeal, the case was remanded back to the trial court for a new trial, which resulted in judgment awards of $72 million, which was indicated as "the current amount of the underlying judgment."
The insurers appealed again, presenting seven issues, but they only needed the first: that the "only evidence of damages offered by the Segers was the underlying judgment, but that judgment was not the result of a fully adversarial trial."
The court ruled it was irrelevant that the insurers believed there was "pre-trial collusion" between Diatom and the Segers to maximize the amount of damages, because that argument would only come into play if the judgment was valid.
Scorecard: Two comprehensive general liability insurers did not have to pay $72 million to the parents of a man killed when a drilling rig collapsed.
Takeaway: Relying on underlying judgment as proof of damages is insufficient when the initial trial proceeding did not include evidence that supported such damages.
Insurer Said Scientology Clinic Misled It
Evanston Insurance Co. filed suit against a drug and rehabilitation treatment center, saying its professional liability policy was issued based on "false, deceptive and misleading" statements about the organization.
In particular, Evanston alleges that Narconon of Georgia and Association for Better Living and Education International (ABLE), based in California, "misrepresented their connections to Scientology," and misrepresented the addiction program's effectiveness, the "scientific evidence" supporting the program, the existence of required licenses and the training given to staff.
The rehabilitation program consists of written course materials and a "New Life Detoxification Program," which includes "exercise, large doses of vitamins and minerals, sweating in a sauna and following a diet of fresh vegetables and lots of liquids," according to court documents.
In addition, the insurer alleged that Narconon misled it when it said it ran an in-patient facility instead of an out-patient facility.
The lawsuit comes after a handful of former patients filed a class-action lawsuit against Narconon and ABLE, all claiming they each invested between $10,000 and $50,000, and that none of them "achieved sobriety or sufficient tools for managing their addictions," according to the underlying lawsuit.
That underlying lawsuit alleges fraudulent misrepresentation, breach of contract, unjust enrichment and multiple violations of Georgia's Racketeer Influenced and Corruption Organizations (RICO) statute, among other allegations.
The policy issued by Evanston, subject to a $10,000 per claim deductible, provides $1 million for each claim and $3 million in the annual aggregate for errors or omissions from Aug. 19, 2011 and prior to June 25, 2012. After that date, the limits are $3 million for each claim and $3 million in the annual aggregate.
Evanston said it is entitled to rescind its policy based on the "misrepresentations with the actual intent to deceive and those representations materially affected the acceptance of the risk and hazard assumed by Evanston."
It also argued it had no duty to defend or indemnify the organization because the clinic's actions "do not constitute 'professional services' as those services are defined in the policy."
Scorecard: The insurer's policy limits, subject to a $10,000 per claim deductible, provide $1 million for each claim, up to $3 million in the annual aggregate from 2011 to 2012, and an annual aggregate of $3 million from 2012 to 2013.
Takeaway: Insurers may want to institute more robust due diligence procedures before accepting insureds.
The late Anne Freedman is former managing editor of Risk & Insurance. Comments or questions about this article can be addressed to
[email protected]
.