Legal Spotlight
A look at the latest decisions impacting the industry.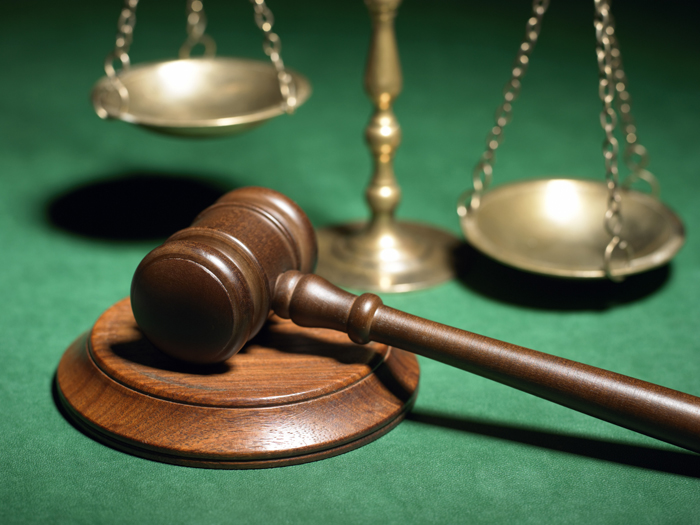 No Damages for Peanut Explosion
On Aug. 4, 2009, Industrial Fumigant (IFC) dumped about 49,000 Fumitoxin tablets into a single access hatch of a peanut dome owned by Severn Peanut Co. to fumigate the North Carolina building.
A fire broke out on Aug. 10, which smoldered until an Aug. 29 explosion caused extensive structural damage and the loss of nearly 20 million pounds of peanuts.
Travelers Insurance Co. paid Severn $19 million to cover the costs of the peanuts, damage to the peanut dome, lost business income, and remediation and fire suppression costs.
On Jan. 4, 2012, Travelers, Severn and Meherrin Agriculture & Chemical Co. (Severn's parent company) sued IFC and Rollins Inc. (IFC's parent company) for breach of contract and negligence.
Severn argued that the Fumitoxin tablets were known to produce a toxic and flammable gas when piled atop each other, and that its agreement with IFC required the company to apply the pesticide "in a manner consistent with instructions."
The Eastern District of North Carolina court dismissed the case, noting that the $8,604 contract between IFC and Severn specified that the fumigation fee was not "sufficient to warrant IFC assuming any risk of incidental or consequential damages" to Severn's property or product.
The court also dismissed the negligence claims, finding Severn was "contributorily negligent" in its actions.
On appeal to the U.S. 4th Circuit Court of Appeals, IFC prevailed again. Allocating contractual risks between sophisticated business partners provides business predictability, it ruled. Enforcing such provisions is "far from an outlandish exculpation of responsibility."
Scorecard: Severn and Travelers will not receive damages to offset the $19 million paid by the insurer.
Takeaway: The manufacturer "chose to bargain away protection for consequential damages" through its contract with the fumigation company.
Excess Coverage Not Triggered
Montello Inc. distributed an oil-drilling mud viscofier containing asbestos between 1966 and 1985, resulting in numerous lawsuits from individuals claiming injury as a result of exposure to asbestos.
The company had primary insurance coverage from The Home Insurance Co. from 1975 to 1984, but the insurer had not paid out any claims for bodily injury by the time it was declared insolvent in 2003.
After Home's insolvency, Canal Insurance Co., which had issued excess coverage, filed a legal action against Montello seeking a court determination that it had no duty to defend or indemnify the company. Montello responded by filing counterclaims, as well as filing complaints against Continental Casualty Co. and Houston General Insurance Co.
Houston General had also issued excess coverage. Montello alleged Continental had issued an insurance policy as well, but neither Montello nor Continental had a copy of it.
A U.S. District Court dismissed the cases in a series of rulings. On Nov. 27, 2015, the U.S.10th Circuit Court of Appeals agreed with those rulings.
The court noted that Montello's policy with Canal and Houston General "did not undertake to insure the solvency of Montello's primary insurer."
"The Excess Clause is clear: When the underlying insurer's limits are reduced by payment of loss, Canal's liability is triggered. The underlying insurer's inability to pay is not payment of loss." — U.S. 10th Circuit Court of Appeals
"The Excess Clause is clear: When the underlying insurer's limits are reduced by payment of loss, Canal's liability is triggered. The underlying insurer's inability to pay is not payment of loss," it ruled, noting that the provisions in Houston General's policies were similar.
As for the lost policy, it ruled Montello had the burden of establishing its existence. It said the company's witness at the district court level could not testify as to which umbrella policy was in use or its specific wording. &
Scorecard: The three insurers need not defend or indemnify Montello.
Takeaway: Excess insurers usually have no obligation to drop down to cover a primary insurer's obligations.
Court: Flood Threat Was Not Direct Physical Loss
In late May 2011, the U.S. Army Corps of Engineers issued warnings of potential flooding of the Missouri River near three properties owned by Infogroup, a data provider in Carter Lake, Iowa.
On June 1, 2011, Infogroup relocated most of its business operations and data center, and decided to set up a new permanent location elsewhere. The Phoenix Insurance Co. advanced $500,000 to the company for anticipated claims under its property and personal business property coverage.
The insurer noted the policy would cover relocation, but not establishment of a new facility.
The company's parking lot flooded in August; Infogroup and Phoenix disputed whether water caused any physical loss or damage.
Infogroup submitted a claim for $12.2 million, minus a deductible and the $500,000 advance. Phoenix denied the claim under the policy's Extra Expense coverage because there was no physical damage to the properties.
The U.S. District Court for the Southern District of Iowa ruled on Nov. 30, 2015 that the policy was unambiguous in its requirement that "direct physical loss or damage" was necessary to trigger the Extra Expense clause. It also said that the Preservation of Property clause covered property, not operations, but there was "a genuine issue of material fact" as to what relocation costs were necessary. It rejected the insurance company's request to dismiss that element of the lawsuit. &
Scorecard: Further legal proceedings are needed to determine how much of the $12.2 million claim is properly due Infogroup.
Takeaway: While the Extra Expense clause required "direct physical" loss or damage, the broader Protection of Property clause required only "loss or damage."
The late Anne Freedman is former managing editor of Risk & Insurance. Comments or questions about this article can be addressed to
[email protected]