Legal Spotlight
The latest decisions impacting the industry, including an insurer's duty to defend and a coverage dispute following an equipment explosion.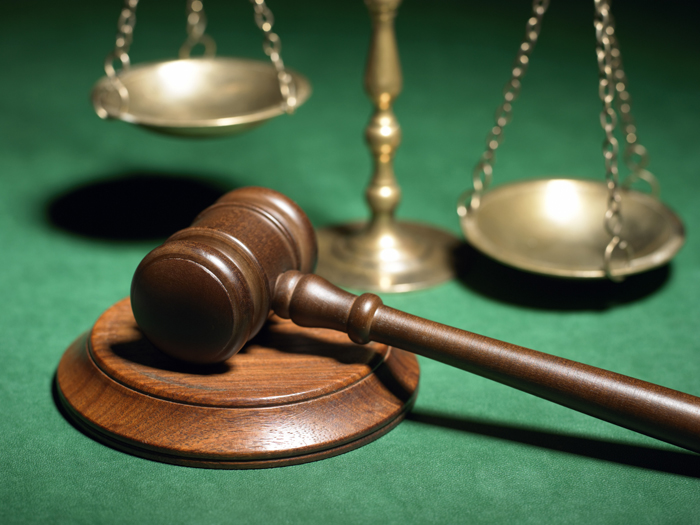 Insurer Has Duty to Defend Marker Maker
On April 25, 2012, Too Market Products Inc. filed suit against Creation Supply Inc. in U.S. District Court in Oregon.
Too Market Products sells colored markers in a square body and end-cap.
In its lawsuit, Too Market alleged trademark infringement, violation of trade dress (the image or appearance of the product), and unfair competition against Creation Supply, when it imported and sold a competing line of markers in a similar shape. Too Market sought a permanent nationwide injunction against the sale of Creation Supply's markers.
Creation Supply sought a defense from Selective Insurance Co. of the Southeast, which had issued it a business owners' policy on Aug. 19, 2011. The policy excluded personal and advertising injury "arising out of infringement of copyright, patent, trademark, trade secret or other intellectual property rights."
The exclusion related to the "use of another's advertising idea in your 'advertisement.' " But it did not apply to infringement "in your 'advertisement,' of copyright, trade dress or slogan."
The U.S. District Court ruled Selective had a duty to defend, while denying allegations of breach of contract and bad faith. The insurer appealed the case to the Appellate Court of Illinois, First Judicial District. A Feb. 9 ruling upheld the lower court decision.
The appeals court ruled that retail store displays of that type of marker, in which the "shape and design of the marker is prominently displayed" constituted an advertisement under the policy.
Scorecard: Selective must defend Creation Supply in a trademark infringement case.
Takeaway: While the court ruled the in-store display was an advertisement, the opinion warned that its conclusion "does not mean that all retail product displays constitute advertising activity … ."
Claims Following Explosion Are Denied
On Dec. 7, 2009, a large pressure chamber used to grow synthetic quartz crystal exploded, throwing a four-ton fragment hundreds of feet. Other flying debris killed a man walking to his truck one-quarter mile away.
The owners of the pressure chamber, NDK America and NDK Crystal Inc. knew there were some concerns with its pressure chambers, which displayed some signs of cracking and future cracking when the contents were under pressure of 29,000 pounds per square inch.
Two years earlier, when NDK was in litigation with EPSI, the designer and manufacturer of the pressure chamber, EPSI and one of NDK's experts warned against continued operation of the pressure chambers without performing inspections. As part of that litigation, NDK alleged that the pressure chambers, known as autoclaves, were "were defectively or negligently manufactured and showed signs of cracking and leaking."
That case settled a few months prior to the 2009 explosion. After the explosion, Nipponkoa Insurance Co., Ltd., which had issued an "all risk" property insurance policy to NDK, filed suit, seeking a declaratory judgment that the policy did not cover the insured's property or business interruption losses because it had been warned about the possibility of an explosion but continued to use the autoclaves anyway.
Thus, it argued, the explosion was not "fortuitous," and that the autoclaves were not damaged by the explosion because they were valueless.
NDK argued that defects and cracking were not the cause of the explosion, and that its insurer acted with bad faith and breached its insurance contract.
The U.S. District Court for the Northern District of Illinois ruled that the explosion, while possible, was not inevitable and thus was a "fortuitous" event. However, the court also ruled that the autoclaves were "inherently dangerous and defective," and that NDK provided no evidence that the machinery had any "actual cash value" other than as scrap metal.
In fact, it noted that the company argued in the earlier litigation against EPSI that the autoclaves were "unreasonably dangerous and defective … and were in need of replacement."
The court also ruled that business interruption losses were not covered because the expected profits submitted by NDK were "an 'expected' or target goal, and not an actual projection of profits."
Scorecard: Nipponkoa did not have to pay nearly $10 million for the autoclaves or for any business interruption losses.
Takeaway: As long as the explosion was merely a risk, even if a heightened risk, it was an insurable event.
Claims-Made Reporting Requirement Upheld
On Dec. 23, 2009, attorney Thomas Aul was notified by clients Melissa and Kenneth Anderson that they were "dissatisfied" with the legal representation he offered in the Andersons' purchase of a commercial property in Delafield, Wis.
In a letter to Aul, the Anderson's new attorney informed Aul that the terms of the transaction were "unfair and unreasonable," that Aul had a conflict of interest in the matter, and that the transaction violated "the rules of attorney professional responsibility." It sought payment of $117,125.
Although Aul had a claims-made-and-reported policy with Wisconsin Lawyers Mutual Insurance Co. (WILMIC) at that time, he did not report the claim until March 2011, nearly a year after the policy expired on April 1, 2010.
In March 2012, the Andersons filed suit against Aul and several real estate and investment companies owned by Aul, alleging breach of fiduciary duty, legal malpractice (negligence), breach of contract and misrepresentation contrary to Wisconsin state law.
In addition to compensatory damages, the lawsuit also sought punitive damages for "malicious" conduct and "intentional disregard of [their] rights."
In May 2012, WILMIC intervened in the lawsuit, and defended Aul under a reservation of rights. It sought and received a summary judgment, declaring that the policy did not provide coverage for the claim.
An appeals court reversed that decision, determining that Wisconsin's "notice-prejudice statutes" superseded the policy's notice requirement. The notice-prejudice statutes state that an insured's failure to furnish timely notice of a claim will not bar coverage unless timely notice was "reasonably possible" and the insurer was "prejudiced" by the delay.
A four-judge panel on the Supreme Court of Wisconsin reversed the case again, ruling that the policy's requirements should be upheld.
"We conclude that the legislature did not intend to .. make the strict reporting requirement underlying claims-made-and-reported policies unenforceable in this state," the panel ruled on Feb. 25.
Scorecard: The insurance company was not required to indemnify its insured following claims of legal malpractice, breach of fiduciary duty and other allegations.
Takeaway: A ruling upholding the claim would have converted all claims-made-and-reported policies into pure claims-made policies or occurrence policies.
The late Anne Freedman is former managing editor of Risk & Insurance. Comments or questions about this article can be addressed to
[email protected]