Legal Roundup: Harvard's COVID Tuition Refunds, Compensating Student Athletes and More
The latest court filings and cases that will have an impact on the risk management and insurance industry.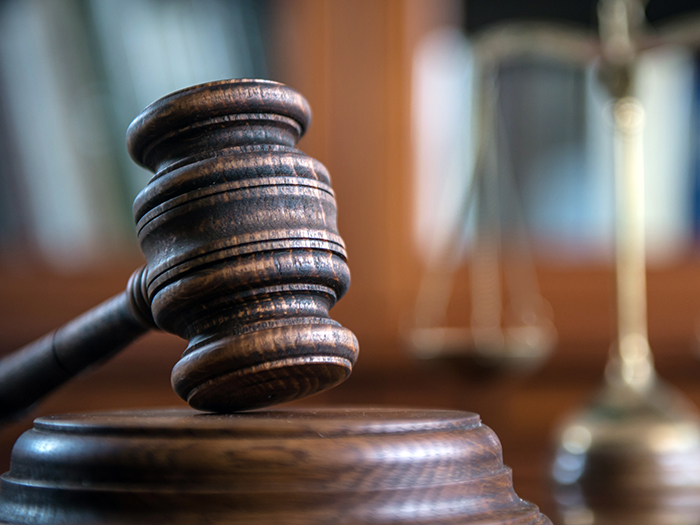 COVID Tuition Refunds Denied for Harvard University Students
The Case: A class action suit was brought against Harvard University in June 2020 by students who alleged that online learning during the COVID lockdown was "subpar in practically every aspect: lack of facilities, lack of materials, lack of efficient classroom participation, and lack of access to faculty."
The plaintiffs, law student Abraham Barkhordar and master's degree candidates Ella Wechsler-Matthaei and Sarah Zelasky, argued remote learning wasn't equivalent to in-person education, and therefore, they were entitled to a partial refund of tuition.
Scorecard: The suit was just dismissed by U.S. District Judge Indira Talwani.
Takeaway: This case is one of many in which higher ed has been taken to court by students who felt that online instruction did not merit the high cost of in-person college education.
Talwani said the "students leading the proposed class action failed to show that Harvard had contractually promised them in-person instruction and access to on-campus facilities during the spring 2020 semester," according to Reuters. "Spring 2020 was not a normal time."
You Say Vanilla: Let's Call the Whole Bean Off
The Case: A class action suit against grocery chain Trader Joe's argued that the store's Vanilla Almond Clusters Cereal, labeled as Vanilla Flavored With Other Natural Flavors, "derived most of its vanilla flavor from vanillin and ethyl vanillin rather than vanilla bean," according to The National Law Review.
Scorecard: The U.S. District Court for the Northern District of California dismissed the complaint without prejudice.
Takeaway: The Court decided in favor of Trader Joe's for two reasons: First, the label complies with Food and Drug Administration guidelines regarding natural and artificial ingredient labeling, and second, that "no facts were alleged to support that a reasonable consumer could interpret the cereal's label to mean that the flavor is derived exclusively from the vanilla plant," according to the National Law Review.
It also reported: "This vanilla flavoring lawsuit is one of 110 filed by the plaintiff's counsel, Spencer Sheehan, in 18 months. A second amended complaint may be filed within 20 days of the order."
Supreme Court: NCAA Student Athletes Can Be Compensated
The Case: The U.S. Supreme Court was presented with an antitrust lawsuit aimed at the NCAA, highlighting the complex relationship between higher ed, sports and money.
The NCAA asked the Court to bar payments and other benefits to student athletes.
The New York Times reported: "Throughout its 115-year history, the N.C.A.A. has largely defended the principle that students should play sports as amateurs. Even top athletes in high-profile sports like football and basketball are limited to receiving no more than a scholarship, books, room and board and, more recently, other costs of attending college, a figure that can include travel and other living expenses. The organization sets the rules for roughly half a million college athletes in the United States."
CNBC reports that the case was "originally brought by Shawne Alston, a former West Virginia running back, and other student athletes."
Scorecard: The Supreme Court unanimously ruled that the NCAA could not bar payments to student athletes.
Takeaway: Justice Gorsuch wrote that the NCAA "seeks immunity from the normal operation of the antitrust laws," and in the summary of the case, the Court felt that these "rules depress compensation for at least some student-athletes below what a competitive market would yield."
The decision "underscored the growing challenges to a college sports system that generates huge sums for schools but provides little or no compensation to the players," according to the Times.
Exxon Must Face Charges of Climate Change Deceit
The case: Massachusetts Attorney General Maura Healey brought suit against Exxon Mobil Corporation in October 2019 for deceptive advertising and for misleading investors about risks posed by fossil fuel-driven climate change.
An amended complaint, filed in June 2020, alleged that Exxon repeatedly violated laws designed to protect Massachusetts consumers and investors. Exxon argued in Superior Court that the 2019 lawsuit was designed to silence the oil giant's views on climate change.
Scorecard: Superior Court Justice Karen Green in Boston rejected Exxon's bid to dismiss the case, as reported in Reuters.
Takeaway: While Exxon is considering next steps, the case could lead to a big oil company being taken to task over its role in climate change. &
Jared Shelly is a journalist based in Philadelphia. He can be reached at
[email protected]
.