ESG Regulatory Risk Got Your Attention? Don't Overlook Environmental Risks
A mere 9% of businesses rank environmental as the top risk in 2022. What that means for the industry moving forward.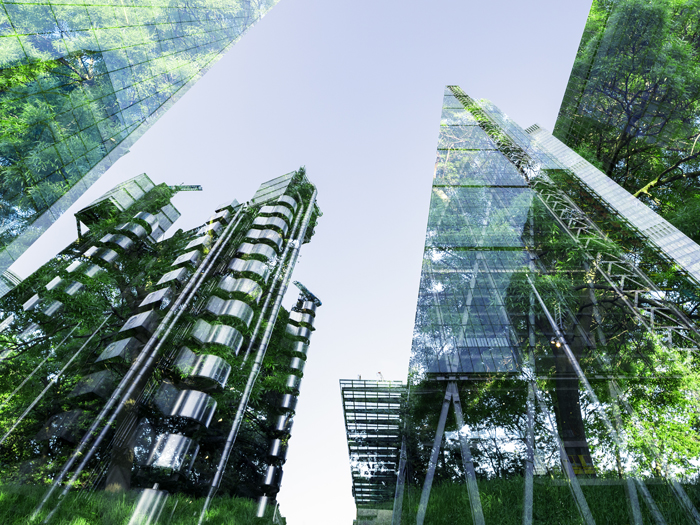 Businesses across all segments of the economy may be focusing much of their effort on the interconnected legal, reputational and regulatory risks of compliance rather than actively addressing environmental risk.
That was the surprising finding from a recent analysis by specialist insurer Beazley. The underwriter found that only 12% of business leaders across 10 industry sectors in the UK and the U.S. rank environmental concerns — including pandemic, climate change, environmental damage, food security and energy transition — as their top risk category in 2021, falling to just 9% looking forward to 2022.
The "Spotlight on Environmental Risks" is the latest in Beazley's Risk & Resilience series, which compares business leaders' attitudes to different categories of risk and assesses perceptions of resilience.
Looking Into Environmental Attitudes Across Industries
"The discussions and announcements at the recent COP26 summit demonstrate the increasing stakeholder, governmental and regulatory pressure that businesses now face to align their operational practices to the fast-changing environmental agenda," said Chris Illman, head of responsible business for Beazley.
"Failure to do this will result in increased legal, reputational and regulatory risks. So it is surprising and concerning that our research reveals that environmental risks ranked so low on business leaders' list of concerns."
Environmental risk mitigation presents a significant challenge, Illman stressed.
"The complexity and interconnectivity of the risks have the potential to generate claims that straddle traditional areas, from pollution and environmental damage, through new areas of risk such as greenwashing and reputation damage. But they also represent an opportunity for specialty insurers like Beazley to work with clients to go beyond pure risk transfer to improve management and mitigation of risks to minimize the likelihood of a loss event."
In January and February 2021, Beazley commissioned research company Opinion Matters to survey the opinions of more than 1,000 business leaders and insurance buyers of businesses based in the UK and U.S. with international operations.
With a minimum of 40 respondents per country per industry sector, respondents represented businesses operating in health care and life sciences; manufacturing; financial and professional services; energy, mining, and utilities; public sector and education; retail, wholesale, food and beverage; real estate; construction; hospitality, entertainment, and leisure; technology, media, and telecommunications; marine; and warehousing.
Of the firms surveyed in both the U.S. and UK, there was an equal split of respondents across company sizes of: $250,000 – $1 million; $1,000,001 – $10 million; $10,000,001 – $100 million; $100,000,001 – $1 billion; more than $1 billion.
Beazley plc is the parent company of specialist insurance businesses with operations in Europe, United States, Canada, Latin America and Asia. Beazley manages six Lloyd's syndicates and, in 2020, underwrote gross premiums worldwide of $3.6 billion.
Not only were environmental risks cited by a low percentage, the citations actually dropped farther out in time. Given that all of the science shows climate change worsening, it is especially surprising that environmental risks were considered even lower in 12 months' time than today.
"The research records the predictions of businesses looking forward into 2022," Illman noted. "We believe that rather than address the big picture of environmental concerns, businesses are focusing on near-term risks, which are within their control, with 18% ranking political and regulatory risks their top concern in 2021. Given the pace and scale of environmental change during 2021, and the measures announced at COP26, it is our hope that, despite current expectations, environmental risks will rise in corporate agendas over the coming year."
Another factor is that despite pandemic and climate change dominating the news, executives appear to think of this category of global systemic risks as an externality — something that does not affect their bottom line.
"Our research revealed businesses to be primarily focused on near-term environmental risks," Illman explained. "That is focused around compliance with regulation and addressing stakeholders' ESG expectations. There are clear actions that can be taken on those issues, so it is unsurprising that this is a natural area on which to focus initial efforts."
Where the Underwriters Stand
Underwriters have an active role as well.
Concrete actions to address other risks often earn insureds lower premiums.
"The relationship between insurer [and insured] needs to evolve more quickly into one that is more strategic," said Illman, "based on partnerships to develop effective risk management to address the challenge of climate change."
Shifting back to owners, part of the challenge in addressing environmental risk is how different it is manifest for various business sectors.
"It is clear from the research that individual sectors face differing levels of risk and have varying levels of resilience to environmental risk," said Illman.
"For instance our research highlighted that nearly half (49%) of energy and utilities companies feel resilient in the face of environmental risks compared to just 28% of retail and food and drinks businesses. Therefore insurance needs to reflect the relative threat that each sector faces and the risk management work individual businesses within each sector have undertaken to address it." &
Gregory DL Morris is an independent business journalist currently based in New York with 25 years' experience in industry, energy, finance and transportation. He can be reached at
[email protected]