Vertus Broker Brandi Thompson Recognized as a 2020 Employee Benefits Power Broker
Brandi Thompson, Director of Client Services, Vertus
"Our company was facing a large medical premium increase, which the broker at that time presented as an unavoidable standard market increase," said Joyce Goodrich, HR manager for United Business Mail, now a client of Brandi Thompson.
"With a quick turnaround required, Brandi presented a different solution — self-funding — which actually ended up reducing medical costs. Brandi ensures we never settle for status quo."
"When our company was in the process of selling a large portion of our business, Brandi was forefront in helping us navigate the tricky process of rate renewals in the midst of the two vastly different employee population scenarios," said Goodrich.
Thompson helped it through acquisitions as well. "Our company recently purchased the assets of another company that more than doubled our employee base," said Goodrich.
"During negotiations, Brandi was a partner and instrumental in making us aware of creative and competitive benefit solutions that would meet the needs of both companies and, ultimately, the requirements of the purchase agreement."
Risk solutions are essential to being a Power Broker®, but so are industry knowledge and customer service. Thompson has those areas covered, as well.
"Brandi provides the most outstanding customer service I have ever received from any vendor," said Meg Warner, HR manager for Strategic Solutions, adding, "Brandi knows the insurance industry inside and out."
2020 Employee Benefits Power Broker Winners and Finalists
---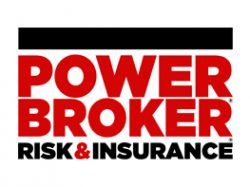 What is a Power Broker?
A Risk & Insurance Power Broker® is an individual who stands out among their peers for the exceptional client work they delivered over the past year. While brokers play many key roles in the insurance industry and risk profession, a Power Broker® award recognizes problem solving, customer service and industry knowledge.
Our goal is to broadly recognize and promote outstanding risk management and customer service among the brokerage community.
Who selects the winners?
Power Brokers are selected by risk managers based on the strength of the testimonials they provide to a team of 15 Risk & Insurance editors and writers.