Mason AHT Broker Patrick Tyler Recognized as a 2022 Workers' Comp Power Broker
Patrick Tyler, Advisor, Mason AHT – a Baldwin Risk Partner (BRP)
An extensive knowledge and contact base enables Patrick Tyler to help his clients make significant cost savings. 
His client, custom stone fabrication and installer Gerritystone, was being hit with experience modification increases because of two claims that had been open for more than two years.
To solve the issue, Tyler introduced the company to a self-insurance group that closed 96% of claims within the first year, compared to the industry average of around 30%.
Kevin Moran, CFO at Gerritystone, said: "Patrick was able to get us onto this unique program, which has helped us enormously both on the claims side and with health and safety to ensure that accidents don't arise in the first place. In addition to all the upfront research he has done to help find us this program, I have always found him to be highly responsive to any inquiries I have."
Tyler also brought to the attention of another client, Sonet Electrical Systems, that it was eligible for a maximum state construction credit, which was worth 25% of its annual workers' compensation premium in that state. As a result, the contractor was able to invest the funds into its business, retain key employees and hire new ones. 
Thomas Cavanaugh, project manager/estimator at Sonet Electrical Systems, said: "The credit that Patrick discovered was significant for us, particularly during the pandemic when work slowed down. As far as I'm concerned, he's the best broker I have worked with in my 20-plus years in the industry."
2022 Workers' Compensation Power Broker Winners 
---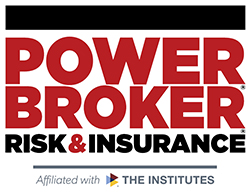 What is a Power Broker? 
A Risk & Insurance Power Broker® is an individual who stands out among their peers for the exceptional client work they delivered over the past year. While brokers play many key roles in the insurance industry and risk profession, a Power Broker® award recognizes problem solving, customer service and industry knowledge. 
Our goal is to broadly recognize and promote outstanding risk management and customer service among the brokerage community. 
Who selects the winners? 
Power Brokers are selected by risk managers based on the strength of the testimonials they provide to a team of 15 Risk & Insurance editors and writers.