Marsh Broker Scott Francis Recognized as a 2020 Technology Power Broker
Scott Francis, Finpro Practice Leader, Marsh
To better familiarize himself with the companies he helps insure, Marsh's Scott Francis reads their every press release and listens to their earnings calls.
He also utilizes as many external sources as possible to further his knowledge of the markets they operate in.
"This helps me understand the full ecosystem of their business and suggest the best strategies," he said.
Not only is Francis a keen student, he is also an adept teacher. During a recent D&O renewal for a large, publicly-traded software company, the client informed Francis that it anticipated a minor restatement to its financials. This happened after the entire D&O tower had been quoted and presented but not yet bound.
The timing was tricky, to say the least. Equity markets and D&O underwriters do not like surprises of any shape or size. But not to fear, Scott Francis is here.
Francis corralled all the underwriters to explain the restatement. His call to action meant that on the very same day the restatement was announced, the coverage was bound.
"We were successful because of how the strategy was set early on," said one client of her D&O renewal with Francis and other members of his team.
Take note: This risk manager said she gets the results she does due to not only her broker but also the fact that her CFO and general counsel travel with her to underwriting meetings in London and Bermuda.
2020 Technology Power Broker Winners and Finalists
---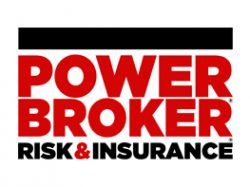 What is a Power Broker?
A Risk & Insurance Power Broker® is an individual who stands out among their peers for the exceptional client work they delivered over the past year. While brokers play many key roles in the insurance industry and risk profession, a Power Broker® award recognizes problem solving, customer service and industry knowledge.
Our goal is to broadly recognize and promote outstanding risk management and customer service among the brokerage community.
Who selects the winners?
Power Brokers are selected by risk managers based on the strength of the testimonials they provide to a team of 15 Risk & Insurance editors and writers.