Marsh Broker Jason Santini Recognized as a 2020 Captives Power Broker
Jason Santini, Senior Vice President, Marsh
When a captive consisting of 18 universities was about to lose its traumatic brain injury (TBI) and sexual assault and molestation coverage, Jason Santini stepped up and got the job done.
The group was facing a hard market renewal and had initially been told they weren't going to be able to get the coverage they needed. Santini stepped in, working long and sometimes odd hours to help them find it.
"We were getting updates and emails at all times of the day and night as he continually worked with the excess carriers to get us the coverage we needed as a group," said Lisa Zimmaro, assistant vice president of risk management and treasury at Temple University.
For Zimmaro, Santini wasn't just valuable in helping place TBI and sexual assault and molestation coverage, however. He also helped the university place medical coverage for about 20 physicians who worked in student medical centers after the university's hospital system began getting its own coverage instead of relying on the school.
It's this client-first attitude and deep knowledge of the sector Santini brings to all of his projects that makes him such a valuable broker.
"Jason is result-oriented, detail-oriented and always looking out for the client," said Michael Liebowitz, senior director of university insurance programs at New York University.
"His dedication to knowing his clients and knowing the business of his clients, I think, is so important to what he does as a broker," said another client.
2020 Captives Power Broker Winners and Finalists
---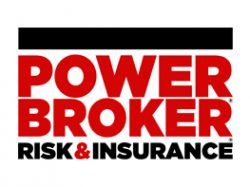 What is a Power Broker?
A Risk & Insurance Power Broker® is an individual who stands out among their peers for the exceptional client work they delivered over the past year. While brokers play many key roles in the insurance industry and risk profession, a Power Broker® award recognizes problem solving, customer service and industry knowledge.
Our goal is to broadly recognize and promote outstanding risk management and customer service among the brokerage community.
Who selects the winners?
Power Brokers are selected by risk managers based on the strength of the testimonials they provide to a team of 15 Risk & Insurance editors and writers.