Marsh Broker Duncan Cox Recognized as a 2023 Marine Power Broker
Duncan Cox, North American Marine Claims Leader, Marsh
"Even after he had a change of responsibilities, Duncan Cox continued to be generous with his time and expertise," said one risk manager. "He stepped in with a difficult claim settlement and was able to influence a successful outcome for our company and help us finally close the claim. That was made more difficult by our program [having] multiple carriers, requiring more of his time.
"He also provided us with information and guidance in how to best structure our program for the many complexities we are facing with continued supply chain disruptions. We have had a long and successful partnership with Marsh, and it is brokers like Duncan that make the difference."
One of the complications was that the client donated some damaged goods to charities. No good deed goes unpunished, and one insurance company took issue with the expenses associated with the donation. Cox was able to convince the insurer to accept the expenses.
Another risk manager stated: "Duncan is our cargo and stock-throughput claims advocate. We had a handful of claims that were lingering for various reasons. Duncan was very helpful this year in assisting us to work through those claims with the adjusters, forensic accountants and insurers. When we hit some roadblocks, he provided great insights on documentation we could provide. And he played a pivotal role in negotiating a settlement. With his help, we were able to close out our backlog of stock-throughput claims and receive payments from the insurance companies."
2023 Marine Power Broker Winners and Finalists
---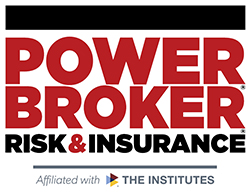 What is a Power Broker?
A Risk & Insurance Power Broker® is an individual who stands out among their peers for the exceptional client work they have delivered over the past year. While brokers play many key roles in the insurance industry and risk profession, a Power Broker® award recognizes problem solving, customer service and industry knowledge.
Our goal is to broadly recognize and promote outstanding risk management and customer service among the brokerage community.
Who selects the winners?
Power Brokers are selected by risk managers based on the strength of the testimonials they provide to a team of 15 Risk & Insurance editors and writers.