Lockton Broker Jim Dickson Recognized as a 2020 M&A Power Broker
Jim Dickson, Vice President, Lockton
Certain themes will keep reappearing in the narratives of the 2020 Power Broker® winners. One of them is that arranging D&O coverage is getting tough due to a hardening, or transitioning market.
In times like these, in-person meetings with as many insurance markets as possible is helpful.
Lockton's Jim Dickson arranged that for one client and the D&O premium pricing the insured was presented with was so agreeable that she and her colleagues "clicked their heels" when they saw them.
Another client, an acquirer of medical office properties, faced a dilemma. The company sought to acquire some medical properties in a certain state. A traditional acquisition was problematic due to state income taxes.
An alternative structure was pursued whereby the buyer would acquire the owner of the real estate rather than the real estate itself. A hang-up was that the capital partner in the sale wanted no trailing liability.
Dickson and his colleagues were hired to figure things out. They went to the markets to obtain quotes for reps and warranties insurance that would protect the buyers from any unknown losses.
Not only did Dickson and his team obtain the coverage, they did so at a premium price that was far less than the tax liability.
2020 M&A Power Broker Winners and Finalists
---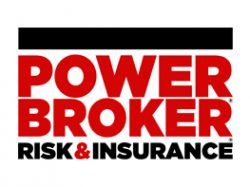 What is a Power Broker?
A Risk & Insurance Power Broker® is an individual who stands out among their peers for the exceptional client work they delivered over the past year. While brokers play many key roles in the insurance industry and risk profession, a Power Broker® award recognizes problem solving, customer service and industry knowledge.
Our goal is to broadly recognize and promote outstanding risk management and customer service among the brokerage community.
Who selects the winners?
Power Brokers are selected by risk managers based on the strength of the testimonials they provide to a team of 15 Risk & Insurance editors and writers.