Gallagher Broker S. Corissa Stuckey Recognized as a 2023 Entertainment Power Broker
S. Corissa Stuckey, FCIP, ARM, Area Senior Vice President, Gallagher
Because the entertainment industry is so innovative, there is always a new challenge to analyze to find coverage for clients. Broker S. Corissa Stuckey embraces these challenges at every turn.
In the past year, Stuckey and her team handled all insurance policies for Miramax productions, including the full production policy, E&O and COVID.
Miramax shot seven films in 2022, had post-extensions on multiple films, additional photography, stunts, pyro, water work and more  — all of which came with specific policy requirements — plus numerous films that required preliminary coverage at the pre-production stage.
"Corissa has been available 24/7 all year, and nothing has slipped through the cracks. She has been a dedicated advocate in the difficult world of post-pandemic insurance," said Andrew Golov, executive vice president, productions, Miramax.
"She has managed to hold down premiums, obtain coverage for problematic situations and make sure coverage limits were viable," Golov continued.
"We have had changing specific requirements with vendors that she navigated with success for all parties concerned. We have had so much production and attendant insurance requirements that Corissa instituted three significant breakthroughs that made the complicated world of production insurance infinitely easier … She is not our broker; she is our partner. She does it all with a smile and a 'no worries, I can get this done' attitude. Corissa has other clients but makes us feel as if we are her one and only."
2023 Entertainment Power Broker Winners and Finalists
---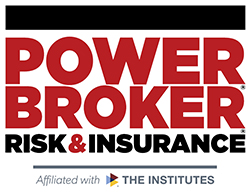 What is a Power Broker?
A Risk & Insurance Power Broker® is an individual who stands out among their peers for the exceptional client work they have delivered over the past year. While brokers play many key roles in the insurance industry and risk profession, a Power Broker® award recognizes problem solving, customer service and industry knowledge.
Our goal is to broadly recognize and promote outstanding risk management and customer service among the brokerage community.
Who selects the winners?
Power Brokers are selected by risk managers based on the strength of the testimonials they provide to a team of 15 Risk & Insurance editors and writers.