Gallagher Broker Joey Sylvester Recognized as a 2020 Cyber Power Broker
Joey Sylvester, Regional Director, Specialty Programs
As both major and minor security breaches become more commonplace across the spectrum of public and private entities, brokers in the cyber space have taken initiative and educated their clients about the importance of protecting vast troves of data.
For Joey Sylvester, this is a major priority.
Melissa Harris, with the State of Louisiana, emphasized that Sylvester was a "work horse" in the process to provide various options for cyber. She also indicated that, as changes in the claims process manifested on her end, Sylvester worked tirelessly to put those changes in place.
Both Harris and JEA's director of risk management services Steven Bossier, another satisfied client, noted that Sylvester has significant expertise in the difficulties that public entities face.
For Jeff Chitwood, of the Caddo Parish School Board, seeing Sylvester's knowledge firsthand at a conference was enough for him to reconsider the necessity of cyber, saying that Sylvester "convinced him of the urgency."
Further, Harris, Bossier and Chitwood all said Sylvester responded to inquiries quickly and accurately, with no delay. It appears that Sylvester's leadership has swiftly contributed to a trend within his firm. The number of Gallagher's clients newly purchasing cyber coverage has increased 51% over the year prior.
2020 Cyber Power Broker Winners and Finalists
---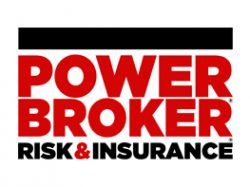 What is a Power Broker?
A Risk & Insurance Power Broker® is an individual who stands out among their peers for the exceptional client work they delivered over the past year. While brokers play many key roles in the insurance industry and risk profession, a Power Broker® award recognizes problem solving, customer service and industry knowledge.
Our goal is to broadly recognize and promote outstanding risk management and customer service among the brokerage community.
Who selects the winners?
Power Brokers are selected by risk managers based on the strength of the testimonials they provide to a team of 15 Risk & Insurance editors and writers.