News + Notes: Beazley Reports Strongest Year-End Underwriting Results Since 2016, Employment for People with Disabilities Is on the Rise and More
The latest announcements, partnerships and products that will have an impact on the insurance industry today.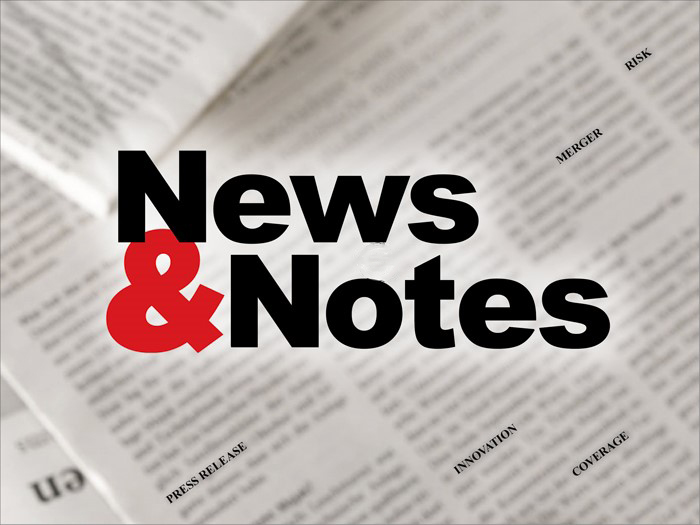 Beazley Reports Strongest Year-End Underwriting Results Since 2016
Beazley achieved gross premiums written growth of 14% and a strong combined ratio of 89%, according to a recent press release.
"We delivered this impressive underwriting result by executing against our underwriting strategy of deploying specialist products in markets that value expertise," said Bob Quane, chief underwriting officer at Beazley.
The carrier posted a pre-tax 2022 profit of $191 million (2021: $369.2 million), which according to its financial review, "was achieved through a substantial underwriting profit of $402.0m or a combined ratio of 89% (2021: 93%) offset by an investment loss of $179.7m (2021: gain of $116.4m) or an investment return of (2.1)% (2021: 1.6%)."
Rates on renewal business on average increased by 14% across the portfolio (2021: increased by 24%).
All five of the company's reporting segments (cyber, digital, accident and political [MAP], property and specialty) saw growth in 2022, with cyber and MAP achieving double-digit growth of 42% and 23% respectively.
Net premiums written increased by 10% in 2022 to $3.8 billion (2021: $3.5 billion) — slower than the 14%increase in gross premiums written (2021: $4.6 billion) due to an increase in reinsurance purchased during the period, according to Beazley's financial review.
Allied World u.s. Launches Primary Environmental Package Policy revision
Long-standing provider of environmental casualty insurance in the U.S., Allied World, has launched a revised primary environmental package policy, according to a press release.
"We are committed to providing customized insurance solutions for our broker partners and customers," said Marcel Ricciardelli, senior vice president, North America environmental division, Allied World. "Our revised primary environmental package policy offers enhanced capabilities that will improve efficiencies and expand coverage offerings."
Designed for fixed-site facility and service industry clients, the policy provides traditional general liability, environmental liability and professional liability coverages.
The new primary package also includes quotations and binders that highlight selected coverages in a menu-based format and dedicated insuring agreements built into the policy. Product withdrawal expense and business interruption costs are available by endorsement in the new environmental package.
Department of Labor Reports Uptick in Employment Among People with a Disability
A February 2023 report by the Bureau of Labor and Statistics revealed an uptick in employment among persons with a disability, from 19.1% in 2021 to 21.3% in 2022. The unemployment rate among the same group declined by 7.6% — a 2.5% decrease from 2021.
People with disabilities accounted for 12% of the civilian noninstitutional population in 2022 and were more likely to work part-time than persons with no disability.
Last year, the employment-population ratio for persons without a disability also rose by 1.7% to reach its highest level on record (65.4%) since 2008 when comparable data was first published. The lower ratio among persons with a disability reflects, in part, the older age profile of persons with a disability, according to BLS. However, across all age groups, persons with a disability were still less likely to be employed than those with no disability.
More workers with a disability were self-employed in 2022 than were those with no disability (9.5% versus 6.1%), the report revealed. In contrast, a smaller share of workers with a disability were private wage and salary workers (76.7%) than were those without a disability (80.5%).
In terms of occupations, persons with a disability were primarily employed in management, professional, and related fields (36.3%), followed by sales and office work (20.5%). Just over 15% worked in production, transportation, and material moving occupations. Less than 10% had jobs in natural resources, construction and maintenance. &