Legal Roundup: Cigna Sees Suit Over Denied Coverage, Insulin Pricing Under Court Eye and More
The latest court filings and decisions that could have an impact on risk and insurance.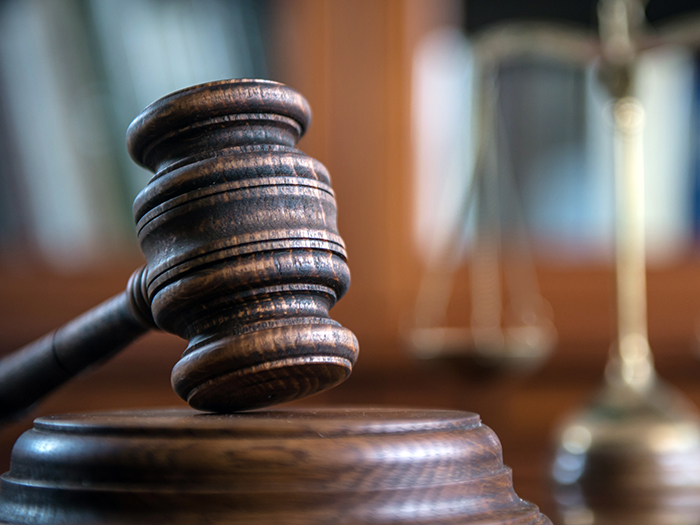 Cleveland Sues Big Pharma for Sky-High Insulin Prices
The case: The city of Cleveland, Ohio has filed suit in U.S. district court against dozens of defendants including Eli Lilly, CVS and Evernorth Health, formerly Express Scripts.
Officials claim the companies conspired illegally under federal law "using their outsized market share to dramatically increase prices at the expense of the city," reported Cleveland.com.
In the past 25 years, insulin prices have spiked by over 1,000%, but the formulation has remained the same, according to the complaint. Just three pharmaceuticals — Eli Lilly, Novo Nordisk and Sanofi — control over 90% of the global insulin supply.
"Explaining recent soaring prices for a drug long off patent, critics said that between them, the three major pharmaceutical players have stifled competition," according to the New York Times.
A Lilly spokesperson called the Cleveland complaint "meritless," claiming that "anyone can buy Lilly insulin for $35 or less," according to Cleveland.com.
Scorecard: The case has recently been filed and has not yet reached a resolution.
Takeaway: Cleveland joins a number of other municipalities in fighting insulin price spikes, reflecting the increasing scrutiny and public pressure on pharmaceutical companies and benefit managers regarding drug pricing.
Entities in pharma should be prepared to face legal challenges and reputational risks if there are allegations of price manipulation.
Risk managers outside of the industry should closely monitor these developments to understand how they might impact health care benefits and costs for their organizations and employees.
Did Cigna Deny Coverage Due to a Biased Algorithm?
The case: Two California patients, Suzanne Kisting-Leung and Ayesha Smiley, were denied insurance coverage for medical procedures.
The plaintiffs are requesting class-action status, alleging Cigna "systematically rejects claims in a matter of seconds, thanks to an algorithmic system put in place to help automate the process," according to Forbes.
The complaint alleges that Cigna's digital claims system, PXDX, "is an 'improper scheme designed to systematically, wrongfully, and automatically deny its insureds medical payments owed to them under Cigna's insurance policies.' "
The filing comes on the heels of a ProPublica investigation, which reported that "over two months last year, the company denied more than 300,000 claims, spending an average of 1.2 seconds on each claim," according to Forbes.
"While medical doctors signed off on the denials, the system didn't require them to open patient medical records for the review. The complaint says that this violates a California competition law for unfair and fraudulent business acts. The suit also alleges the system violates the state's insurance code for failing to adopt a 'reasonable standard' for processing claims."
Scorecard: The case has recently been filed and has not yet reached a resolution.
Takeaway: The case raises concerns about the ethical use of AI in health care decision making.
While AI systems can streamline processes and improve efficiency, what are the rules about having medical professionals and human oversight as part of the process? This case should shed light on that issue.
Apple Hit with $1 Billion UK Suit Over App Store Fees
The case: Sean Ennis, a professor at the Centre for Competition Policy at the University of East Anglia, along with 1,566 app developers, has brought a £785 million ($1 billion USD) class-action suit against Apple in the UK.
Filed with the Competition Appeal Tribunal, the plaintiffs accuse Apple of excessive charges with up to 30% commissions for use of its in-app payment system, according to Reuters, which quotes Ennis: "The charges are unfair in their own right, and constitute abusive pricing. They harm app developers and also app buyers."
Scorecard: The case has recently been filed and has not yet reached a resolution.
Takeaway: The case highlights the growing antitrust scrutiny faced by major tech companies over their business practices.
For Apple, the lawsuit is the latest in a series of challenges to its App Store fees, including a much-publicized ongoing suit between Epic Games and Apple that began in 2020.
In 2021, the European Commission opened an antitrust investigation into Apple's App Store policies. The outcome of the UK lawsuit could have a big impact on Apple's App Store business, forcing Apple to lower its fees or allow app developers to use other payment methods.
Charity Claims Infringement by Unilever's 'Not Done Yet'
The case: The New York based I'm Not Done Yet Foundation has filed suit against Unilever. The nonprofit that supports teen cancer patients objects to Unilever's "use of the phrase 'Not Done Yet' in ads for Degree deodorant and other products violates its trademark rights,' " according to Reuters.
Filed in New York district court, "Degree's motivational ad campaign threatens to confuse consumers and damage its ability to raise money," according to Reuters.
Per the filing, "The I'm Not Done Yet Foundation has used the trademarks I'm Not Done Yet and Not Done Yet for nearly five years, and has obtained federal trademark registrations for the marks."
After Bobby Menges died of cancer at age 19, his father Peter created the Long Island foundation to assist adolescents and young adults who are undergoing treatment and survive cancer. The plaintiff seeks an injunction and damages for copyright infringement.
Scorecard: The case has recently been filed and has not yet reached a resolution.
Takeaway: The case highlights the importance of safeguarding trademarks and brand identity.
Companies must be cautious in adopting phrases or slogans that could potentially infringe on existing trademarks, as it can lead to legal disputes and reputational damage. &
Jared Shelly is a journalist based in Philadelphia. He can be reached at
[email protected]
.