Legal Roundup: New Mexico Battles 'Forever Chemicals' Makers, Zogg Fire Criminal Charges Dropped and More
The latest legal happenings likely to have an impact on the risk management and insurance field today.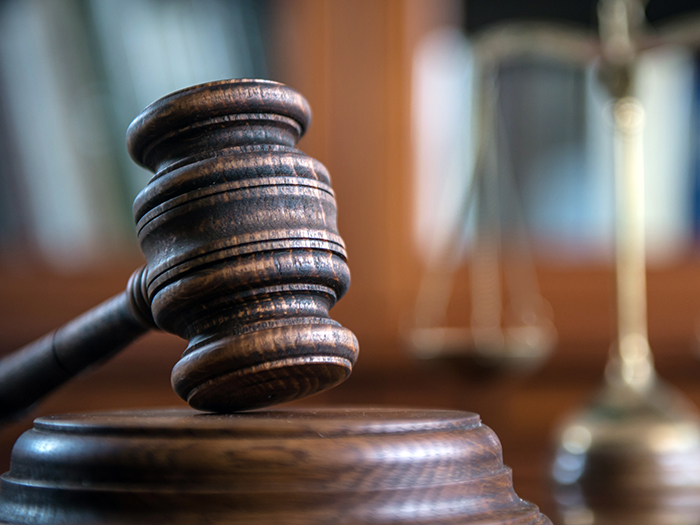 New Mexico Battles "Forever Chemicals" Makers Over Health Risks
The Case: New Mexico Attorney General Raúl Torrez and the state's environment department are suing 21 companies, including 3M and DuPont, for knowingly producing and distributing per- and polyfluoroalkyl substances (PFAS), leading to environmental contamination and health risks, according to the Associated Press.
The complaint, filed in Santa Fe District Court, alleges that the companies prioritized profit over people, despite being aware of the significant hazards of so-called "forever chemicals." The companies are accused of deceptive trade practices.
Scorecard: The case has recently been filed and has not yet reached a resolution.
Takeaway: State environmental officials "say they are concerned about forever chemicals seeping into aquifers in a state where 80% of residents rely on underground water for household consumption," according to the AP.
"In recent months, states from Rhode Island to California have filed similar lawsuits against major chemical manufacturers including 3M and DuPont on accusations of covering up harm caused to the environment and public health by forever chemicals," according to the AP.
Last December, 3M said it would phase out the manufacturing of PFAS within two years.
2020 Zogg Fire: Criminal Charges Against PG&E Dropped
The Case: In 2020, a fatal wildfire in Northern California resulted in four deaths and destroyed hundreds of homes. The blaze was sparked by equipment owned by Pacific Gas & Electric (PG&E).
The Shasta County District Attorney's Office and the counties of Shasta and Tehama charged the utility with criminal liability in Shasta superior court, arguing that PG&E was negligent for not removing a tree that fell on its equipment.
Scorecard: Superior Court Judge Daniel E. Flynn dismissed all charges against PG&E.
Takeaway: In a tentative ruling prior to a future hearing, Judge Flynn said that "prosecutors did not present enough evidence to show PG&E engaged in criminal conduct … The 'tree was not a known risk prior to the Zogg fire, and there is no evidence to support the People's claim in their opposition that it was,' " according to the Associated Press.
"The utility also reached a $50 million settlement agreement with the Shasta County District Attorney's Office," which includes a $5 million civil penalty paid to the county.
SCOTUS Rules Against Truckers' Strike
The Case: During a 2017 strike by the International Brotherhood of Teamsters, drivers of Glacier Northwest, a concrete business, intentionally allowed their trucks' concrete to harden, resulting in financial loss for the company.
Glacier Northwest sued the union for intentional property destruction, but the Washington State Supreme Court ruled in 2021 that the company's claims were preempted by the National Labor Relations Act, asserting that the loss of concrete was incidental to a strike arguably protected under federal labor law.
Glacier escalated the case to the U.S. Supreme Court.
Scorecard: SCOTUS overturned the lower court's decision, ruling that the property destruction was not preempted by the National Labor Relations Act.
Takeaway: "The Supreme Court, with its 6-3 conservative majority, has leaned toward curbing the power of labor unions in rulings in recent years," reported Reuters. This decision could have significant implications for future labor disputes.
As Justice Ketanji Brown Jackson wrote in her dissent, the ruling "risks erosion of the right to strike" and "is likely to cause considerable confusion among the lower courts" about how preemption under the National Labor Relations Act should apply in future cases, according to Reuters.
D.C.'s Privacy Case Against Meta Dismissed
The Case: DC's Attorney General sued Facebook (now known as Meta) in 2018 for allowing "Cambridge Analytica to harvest the private data of tens of millions of the social network's users," according to the New York Times. Karl Racine, the attorney general at the time, accused Facebook of violating D.C.'s Consumer Protections Procedures Act.
Scorecard: Judge Maurice A. Ross of the D.C. Superior Court dismissed the case.
Takeaway: In a "rare victory for Meta," Ross ruled that "Facebook's policies had clearly disclosed how third parties could obtain data 'such that a reasonable consumer could not have been misled' under the district's consumer protection law," according to the New York Times.
Meta must still contend with numerous privacy lawsuits globally, having largely lost its previous legal battles. In 2019, the FTC "fined Facebook $5 billion for data privacy abuses related to the scandal.
"Last December, Meta agreed to a $750 million settlement to resolve a class-action lawsuit accusing the company of sharing data with third parties, including Cambridge Analytica. Last month, a Delaware judge rejected Facebook's bid to dismiss a lawsuit brought by shareholders over Cambridge Analytica's use of data," according to the Times. &
Jared Shelly is a journalist based in Philadelphia. He can be reached at
[email protected]
.