Gallagher Broker Emily Raaker Recognized as a 2020 Employee Benefits Power Broker
Emily Raaker, Area Vice President, Gallagher
Few areas of insurance elicit more emotion than employee benefits, especially when changes are being made. Emily Raaker recognizes the importance of data in selecting a plan and the importance of communication in reducing the anxiety that can accompany a switch.
One client was looking to change a plan that had been in place for more than a decade.
"It was an extremely emotional issue in our company and had to be approached diligently — with data, market comparables and an eye toward the requirements and demands of the Affordable Care Act," the client said.
"Emily brought all of those elements: industry and regional benchmarks, cost studies and ideas for the right combinations of deductibles, OOP maximums and premiums that brought our company's offerings into the state of market-competitiveness we were seeking."
Raaker went the extra mile, even attending executive meetings.
"It was extraordinary that we would involve a consultant in such internal deliberations," the client said, "but her input and sense of teamwork helped win the day."
Raaker also makes sure employees understand the plans. "She travels with us every year to go to all the offices and sit down with people to explain the different options," said another client.
"I hear nothing but glowing remarks about how she gets it, she speaks in plain English, she puts people at ease when they're talking about health insurance. And benefits are a really emotional subject."
2020 Employee Benefits Power Broker Winners and Finalists
---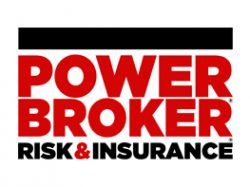 What is a Power Broker?
A Risk & Insurance Power Broker® is an individual who stands out among their peers for the exceptional client work they delivered over the past year. While brokers play many key roles in the insurance industry and risk profession, a Power Broker® award recognizes problem solving, customer service and industry knowledge.
Our goal is to broadly recognize and promote outstanding risk management and customer service among the brokerage community.
Who selects the winners?
Power Brokers are selected by risk managers based on the strength of the testimonials they provide to a team of 15 Risk & Insurance editors and writers.